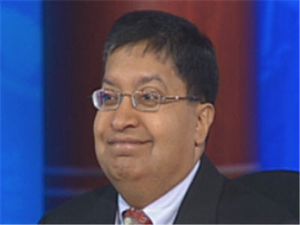 This article was last updated on May 19, 2022

Epic ebb already exists. Crucial is separating thorough flow from periodic spurts with tenuous capital markets. Even anticipating a new cycle from late 2009, to maintain peak momentum of 29% gain from its early March low (677), the S&P 500 (now back to 832) would have to recover to 1100 for which earnings support is unlikely until full year 2010 results emerge. If only the 6% year-over-year decline in operating earnings of early reporting companies were maintained, an early S&P 500 breach above 900 (versus our 750-900 near term range) could have earnings support. Instead, we expect the earnings rate of Q1/2009 to be closer to 40. Notwithstanding the tendency of weaker corporations to blame external economic duress during a downswing, the current cycle cannot be considered typical from Singapore to Germany to China to the United States.  
We remain firmly in favor of quality (strong balance sheets, strong operations and unique products/services). We expect U.S equity leadership with arguably more stable incremental performance from emerging markets but more selective European/Japanese performance via globally diversified entities. Recovery in the strongest financials remains crucial. We favor info tech, industrials and energy over positioning for leverage from consumer discretionary that is still cutting legacy excess. Aggressive change via wide momentum in business plan revision has us favoring Healthcare.
Click HERE to read the full article.
 
You can publish this article on your website as long as you provide a link back to this page.