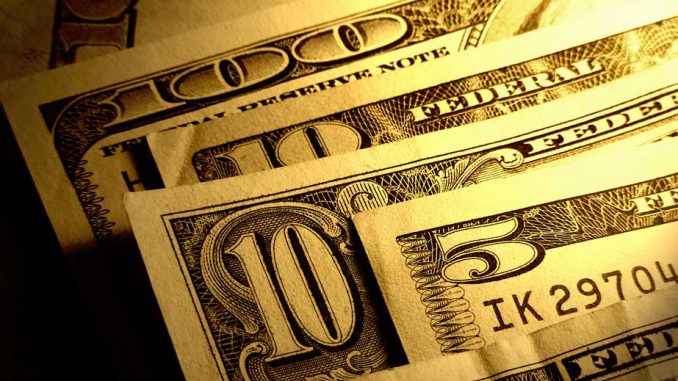 Apparently, the United States is of two minds when it comes to international trade and the impact of trade agreements including NAFTA and the World Trade Organization as shown on this graphic from the Pew Research Centre: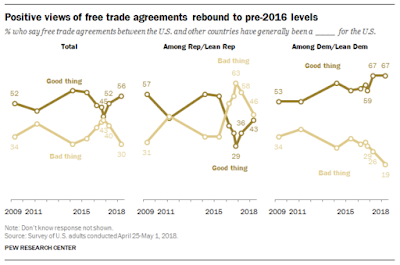 As well, there is substantial disagreement on the recent increases in tariffs on imported steel and aluminum: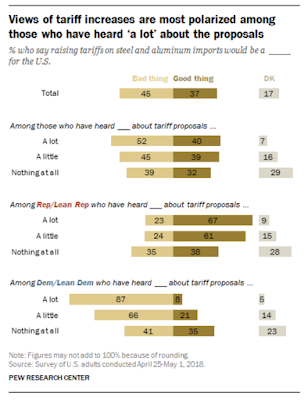 In addition, here's what Donald Trump had to say about the WTO: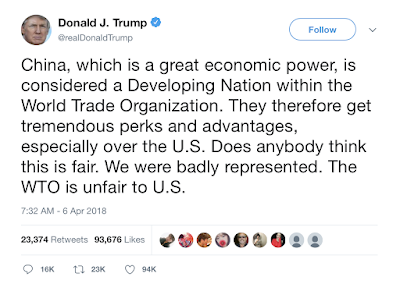 Get Free Gifts! Flash Sale Down To $9.99
All that said, even with America's skepticism about the World Trade Organization, a recent development shows that Washington is not loathe to use the WTO when it comes to a recent request.
Let's take a brief look at the trade in goods between Russia and the United States. According to the MIT Observatory of Economic Complexity, Russia is the 16th largest economy in the world and the United States is one of the top export destinations for its products as shown here: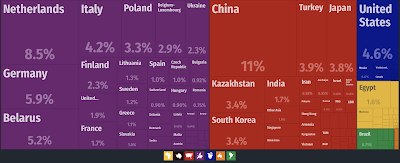 …and one of its top import sources: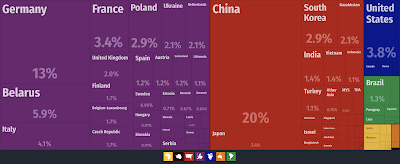 In 2017, Russia placed number 23 in the United States pantheon of trading nations when ranked by imports as shown here:
Let's look at the trade data for Russia and the United States from the Census Bureau. Here is a graphic showing the level of American exports to Russia going back to 2000: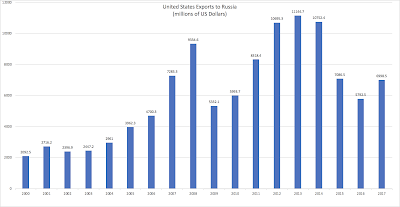 …the imports going back to 2000: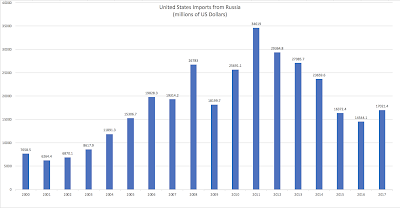 …and the trade balance going back to 2000: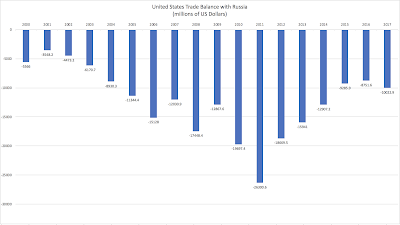 With that data in mind, let's look at a recent trade development between the two nations as shown here: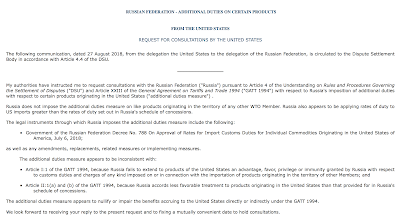 Get Free Gifts! Flash Sale Down To $9.99
In early July 2018, Russia introduced measures that would impose additional import duties on certain industrial goods from the United States in retaliation for the American imposition of tariffs on steel and aluminum imports from Russia, a move that was originally intended to punish China. The additional duties of 25 to 40 percent will apply to imports of equipment for road construction, oil and gas, metal processing and mining as well as imports of fibre optics. These tariffs are intended to compensate Russia for the estimated
$87.6 million
worth of damage suffered by Russian companies as a result of the U.S. tariffs on steel and aluminum which will cost Russia's metals exporters
$537.6 million
according to Russia's Minster of Economic Development,
Maxim Oreshkin
.
Apparently, Washington takes umbrage over Russia's tariffs for two reasons:
1.) at the idea that Russia would apply tariffs to certain goods imported from the United States and not from other nations and
2.) because these duties were higher than the maximum allowed under Russia's terms of membership in the WTO.
Russia now has 60 days to settle the dispute; if it chooses not to, the matter will go to adjudication. At this point, the Russians are arguing that within the framework of the WTO, nations are allowed to compensate for damages incurred as a result of "special protective measures" adopted by the United States.
When it comes to international trade, I guess you can have it both ways when you live in Washington. You can both use and abuse the World Trade Organization at your own convenience.
Click HERE to read more and view the original source of this article.

Loading ...