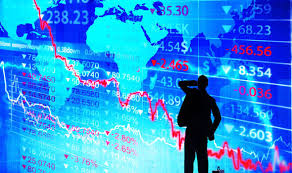 UK and European traders have returned from their long weekend in a relatively good mood with indices climbing. Athens is leading the way with a 3.0% gain after the government reached a technical deal with the EU on reforms to unlock more bailout funds. The FTSE is up 0.4% boosted by stronger than expected UK manufacturing PMI while continental countries were in line with expectations.
In North America, today, the focus is back on earnings while macro traders await tomorrow's FOMC statement. Results continue to come in positive led by big drug companies. Pfizer and Merck both beat the street while Merck also raised guidance. Big energy results were mixed with EnCana posting huge numbers while ConocoPhillips posted a surprise loss. Cummins and MasterCard continued runs of strong reports from Financials and Industrials. Apple results are due after the close today which could mark a turning point for the NASDAQ. Dow and S&P futures are steady indicating
In currency trading, gold has stabilized at a lower level, digesting yesterday's selloff. GBP and EUR are both up slightly. CAD is bouncing back a bit with crude oil rebounding. Yesterday's slide on the return of Libya's biggest oil field to production appears to have quickly run its course. Energy traders' focus has shifted back to this month's OPEC meeting and the potential for production cuts to be extended. Meanwhile, reports indicate Russia is close to reaching its production cut targets and apparently is open to talking about an extension.
Chart Signals: Gold and JPY remain under pressure, as indices keep forming big tops
Capital continues to leave defensive havens, with gold licking its wounds from a Monday selloff while JPY breaks down again relative to the US Dollar. Meanwhile, indices continue to form what look like seasonal tops but at the same time, are refusing to break down.
North American and European Indices
US 30 is slowly but steadily sliding after putting in a double top near 21,125 last week. The index is still stuck below 21,000, slipping toward 20,920 with next potential support near 20,875 then the 50-day average near 20,730.
US SPX 500 is sitting just below 2,400 resistance where a double top has formed. RSI levelling off at a lower high indicates upward momentum fading. Initial support possible near 2,380 then the 50-day average near 2,362.
US NDAQ 100 has touched a new high (barely) near 5,642. RSI is really overbought and suggesting upward momentum levelling off so we could be getting close to a peak. Next measured resistance possible near 5,710 with initial support possible near 5,600 then 5,570.
UK 100 has bounced up off of 7,200 but this appears to be an upward correction within a bigger downtrend with the index still trading below 7,260 the neckline of a head and shoulders top. RSI holding below 50 confirms distribution.
Germany 30 remains stuck trading sideways between 12,380 its recent breakout point and 12,520 is recent peak. Trading between 12,440 and 12,480 and a falling RSI indicates upward momentum has stalled but it's unclear if this is another pause in an uptrend or a top forming.
Commodities
Gold has dropped back into the $1,250 to $1,255 range near its 50 and 200-day average where support appears to be coming in. RSI falling away from 50, however, suggests momentum turning increasingly downward. Should the price break down, next support may appear closer to $1,240.
Crude Oil WTI appears to be stabilizing following a big selloff with support moving up from $48.00 toward $48.30 and the price bouncing back up toward $49.00. It remains in a downtrend of lower highs below $49.30 with next resistance near $50.00 and next support possible near $47.00.
FX
US Dollar Index is still hanging around 99.00 with a flat RSI confirming a consolidation phase underway between 98.55 and 99.25.
USDJPY is breaking out today, clearing its 50-day average near 111.75 to confirm completion of a base. The pair has advanced on 112.15, a Fibonacci level with next potential resistance near 113.00. Rising RSI confirms upward momentum accelerating.
EURUSD is sitting on $1.0900 near the middle of a $1.0850 to $1.0950 zone where it has been consolidating its recent rally. Next resistance appears near the $1.1000 round number with next support near $1.0815 a Fibonacci level and the top of a breakaway gap.
EURGBP is sitting on 0.8460 a Fibonacci level. Its recent downtrend appears to have shifted into a sideways consolidation range between 0.8400 and 0.8530. RSI rising toward 50 indicates downward pressure easing into neutral for now but a breakout is still needed to signal an upturn.
GBPUSD is bouncing around between $1.2865 and $1.2930 as it consolidates recent gains below the $1.3000 round number. A small double top in the RSI suggests upward momentum may have peaked for now. Additional pullback support in place near $1.2840 then $1.2800.
USDCAD continues to encounter resistance near $1.3700 pausing between there and $1.3640 initial support. An overbought RSI suggests potential for a pause or correction with initial support possible near $1.3565.
CADUSD continues to stabilize above $0.7300 with additional support in place near $0.7270 a Fibonacci level. An oversold RSI suggests potential for a bounce but a symmetrical triangle suggests a pause underway within a bigger downtrend. Initial resistance possible near $0.7340 then $0.7380