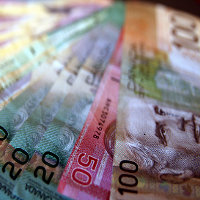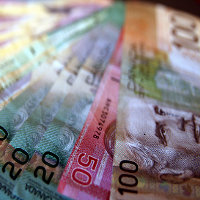 According to the
Financial Post
this morning, the top 100 of Canada's top executives earn an average of $6.6 million annually. That works out to be $18,082 per day. Per day! 365 days per year!
According to the International Monetary Fund in their
report for October 2010 on per capita income
, Canada shows an annual income of $39,034 per person. (I mentioning this because the other newspapers are reporting $42,988 but I have never seen that number.)
At a rate of eighteen thousand per day, that means a top Canadian executive will have earned the equivalent of your average Canadian's annual income by January 3rd at around 3:40am. From then on, it's gravy!
This means one of these executives is earning 169 times as much money as the rest of us. Good gravy… yes, gravy indeed. My mother is already asking me with a look of disappointment, "What happened to you?" Ha!
Wow, I just calculated that at that rate of pay, somebody earns twelve dollars and fifty-five cents every minute. Heck, it's going to cost the company a hundred bucks if the guy makes a pit stop at the men's room!
Click
HERE
to read more from William Belle
http://www.youtube.com/watch?v=8_anbEJsr6s