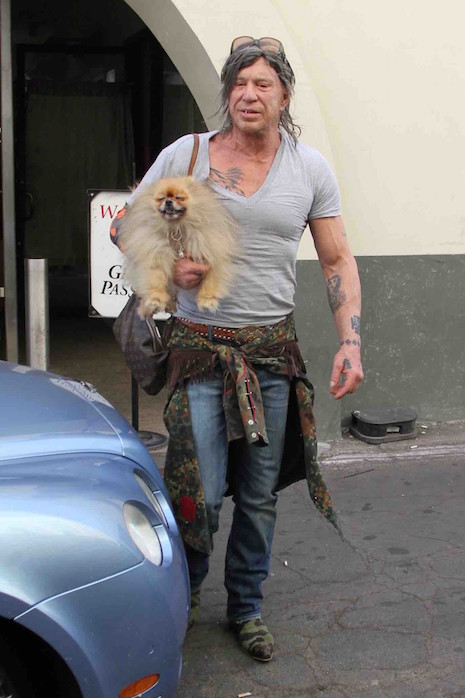 Mickey Rourke, 64, is smart to carry a cuddly little lap dog because it makes him look less scarey. If YOU saw this muscular guy walking toward you in a dim alley, wouldn't YOU find another route? A few years back, Mickey claims he had plastic surgery to fix damage he got in the boxing ring, but we don't believe him. Have you ever seen another boxer turn out like this? He's had multiple facelifts and injectibles. His face changes each time we see it – not to mention his HAIR. He has quite a wardrobe of wigs now, but it must be hard to get acting jobs. He's probably the most tragic male plastic surgery victim in Hollywood. But he's still fascinating.

Photo Credit: AKM-GSI
Click HERE to read more.


Loading ...