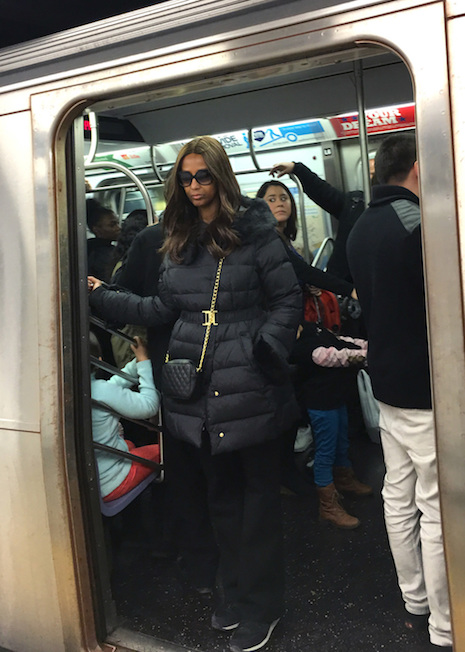 It's always fun to see a celebrity on the subway – especially when they think their low key undercover look has everyone fooled. Iman, 61, successfully rode the subway in Manhattan almost undetected – she played down her supermodel glamour in a puffy coat, sneakers, a flowing wig, and the dead giveaway – big sunglasses. (Sunglasses on a hazy New York day are a bit odd.) She hasn't been seen out a lot since her husband David Bowie died. Iman still has her cosmetics company to run and a sixteen year old daughter to keep her eye on.
Photo Credit: Pacific Coast News
Click HERE to read more.


Loading ...