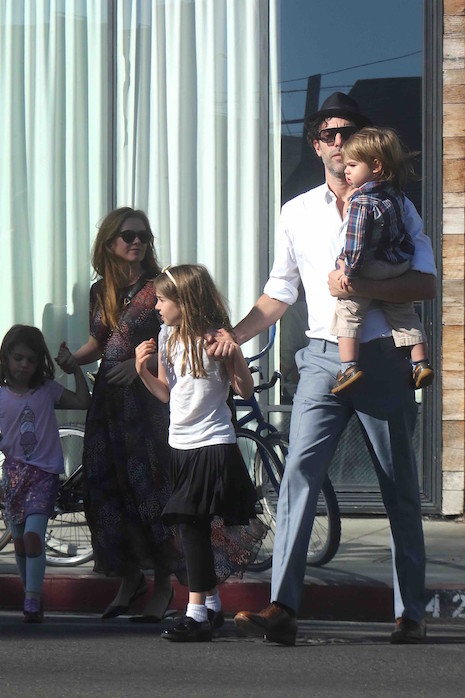 We didn't realize that Sacha Baron Cohen has been feuding with Donald Trump for thirteen years. It all started back in 2003 when Cohen, playing his character Ali G, coaxed Trump into doing an interview for his HBO show. It only lasted for 60 seconds and Trump walked off in a huff. He failed to see the humor in Cohen's show and described Cohen as a "third-rate loser" and a "disgrace." When Cohen playfully pranked Ryan Seacrest on the red carpet at the 2012 Oscars, Trump observed that Cohen should have been beaten to the ground by security guards. Cohen's character in the upcoming movie Greed is a takeoff on the vulgar rich. He's an over-tanned cutthroat billionaire businessman who stashes his money offshore to avoid taxes and lives a gold-plated lavish lifestyle. Sounds like fun.
(Above Cohen and his wife Isla Fisher and their three kids, Olive, Elula, and Montgomery.)
Photo Credit: AKM-GSI
Click HERE to read more.



Loading ...