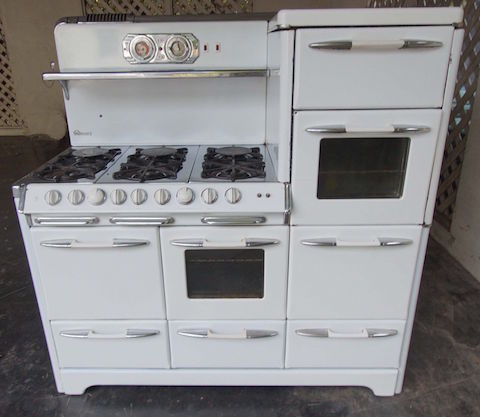 While browsing eBay for midcentury items, we came upon this amazing stove from the home of Ronald Reagan. After Nancy Reagan's death, the Bel Air house was sold and most contents auctioned off. Apparently this stove was too large for the auction so it was donated to the Junior Blind Foundation. Alas, it's too big for our kitchen! Since proceeds go to the charity so it's probably a tax write-off. It looks like it's from the 50's – this O'Keefe and Merritt stove features 6 burners, 2 ovens, a broiler and warming oven – a bonanza of cooking potential! The auction starts at $5000. We can just imagine Ronnie scrambling eggs in his bathrobe…
Here's the eBay item number: 122244621086.
Click HERE to read more.



Loading ...