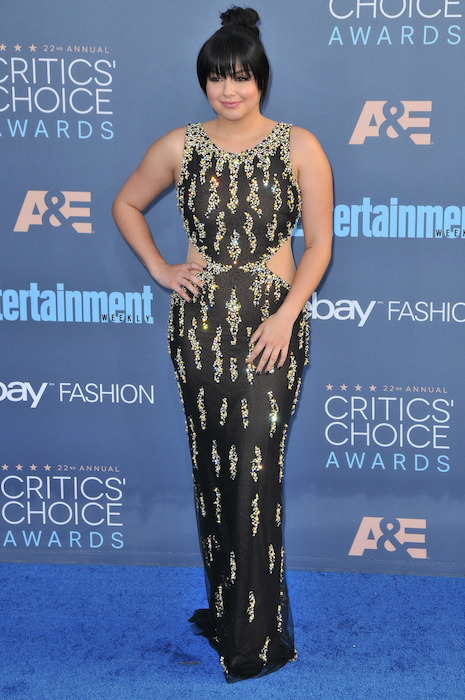 Modern Family star Ariel Winter is only 18, but she already looks like a Beverly Hills Housewife. She was emancipated a few years ago and her older sister Shanelle became her guardian. Since she's the big money-maker in the family she does what she wants. And apparently she doesn't want to hire a stylist. Ariel has an unfortunate penchant for make-up and fashions more suitable for a cougar. Super sexy and revealing – ultra glitzy. She's a cute young girl who makes herself look much older.
Photo Credit: Pacific Coast News
Click HERE to read more.



Loading ...