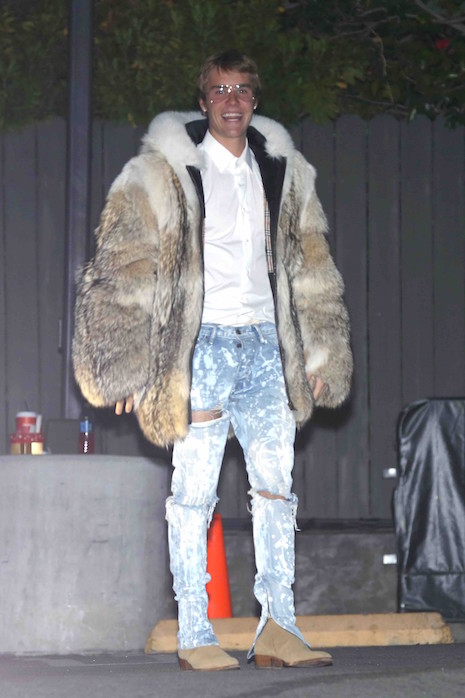 We thought Justin Bieber looked awful in his summer apparel (baseball cap, baggy shorts) but his winter look is equally offensive. The only good thing about his get-up is the white shirt. Those tacky overprocessed painted jeans look like they came from the clearance rack at Forever 21 – and they might have, because Justin often buys women's jeans. But the puffy fur jacket with the hood just makes you wonder how many animals were killed to make Justin happy. And, of course, he's in LA where the temperature rarely goes below 60 degrees.
Photo Credit: AKM-GSI
Click HERE to read more.



Loading ...