You can publish this article on your website as long as you provide a link back to this page.
This article was last updated on April 16, 2022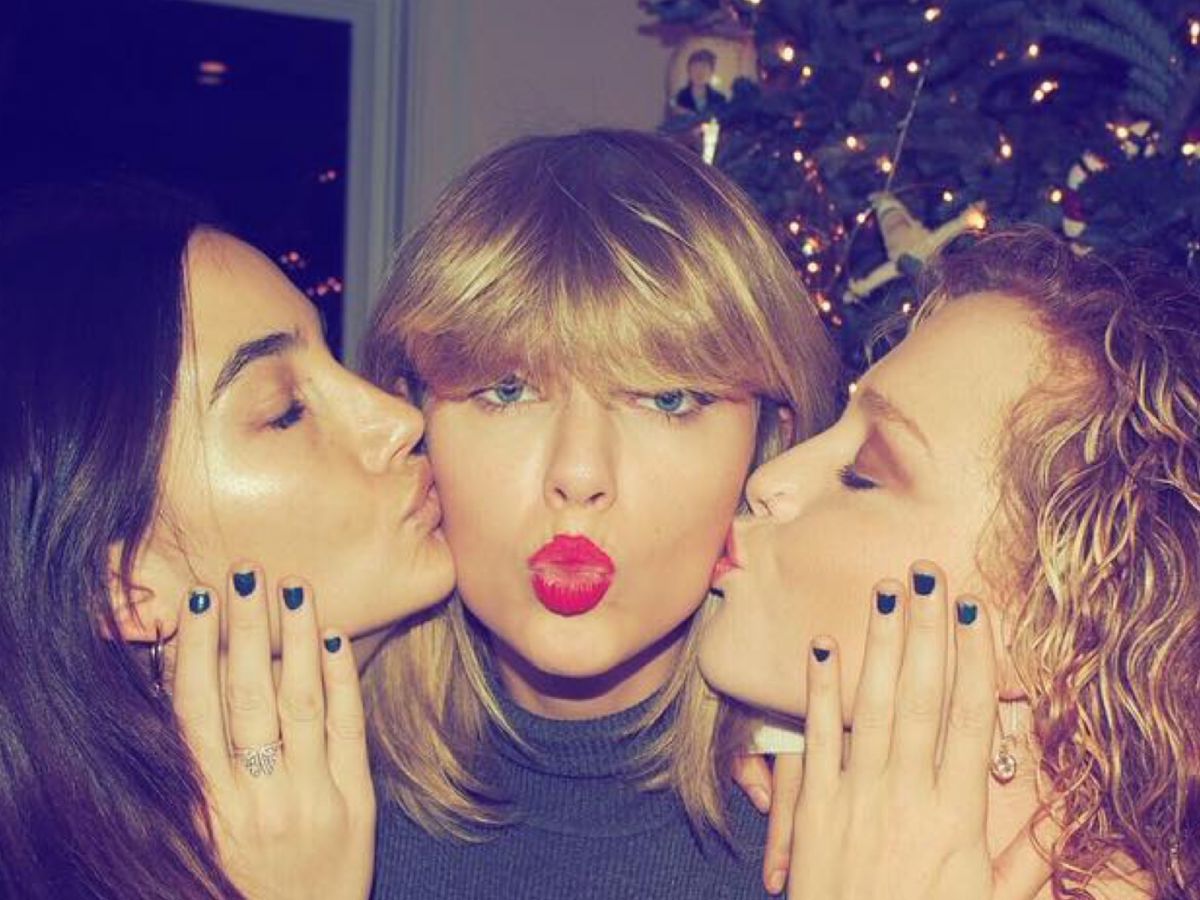 Right about now, a lot of us are scrambling to write holiday cards for our friends and families. But if you're a celebrity, you've got an entire fan base to send your season's greetings to.
If you're like Fergie and Josh Duhamel, you go all out and get caricatures drawn of yourselves in Santa and snowman suits. But we're always curious to see anything celebrities are up to in their time off. Based on their Instagrams and Snapchats, they've been busy as 2016 comes to a close, between tree decorating, cookie baking, and skiing. Still, they've managed to share cute photos and kind words with the rest of us to keep the season bright.
Some kept it short and simple, wishing everyone happy holidays, while others wrote long, heartfelt messages to their followers. A few gave us a glimpse into their family (or, in T-Swift's case, squad) traditions.
Flip through to see how some celebrities are celebrating the holidays — and inviting us to join the celebration.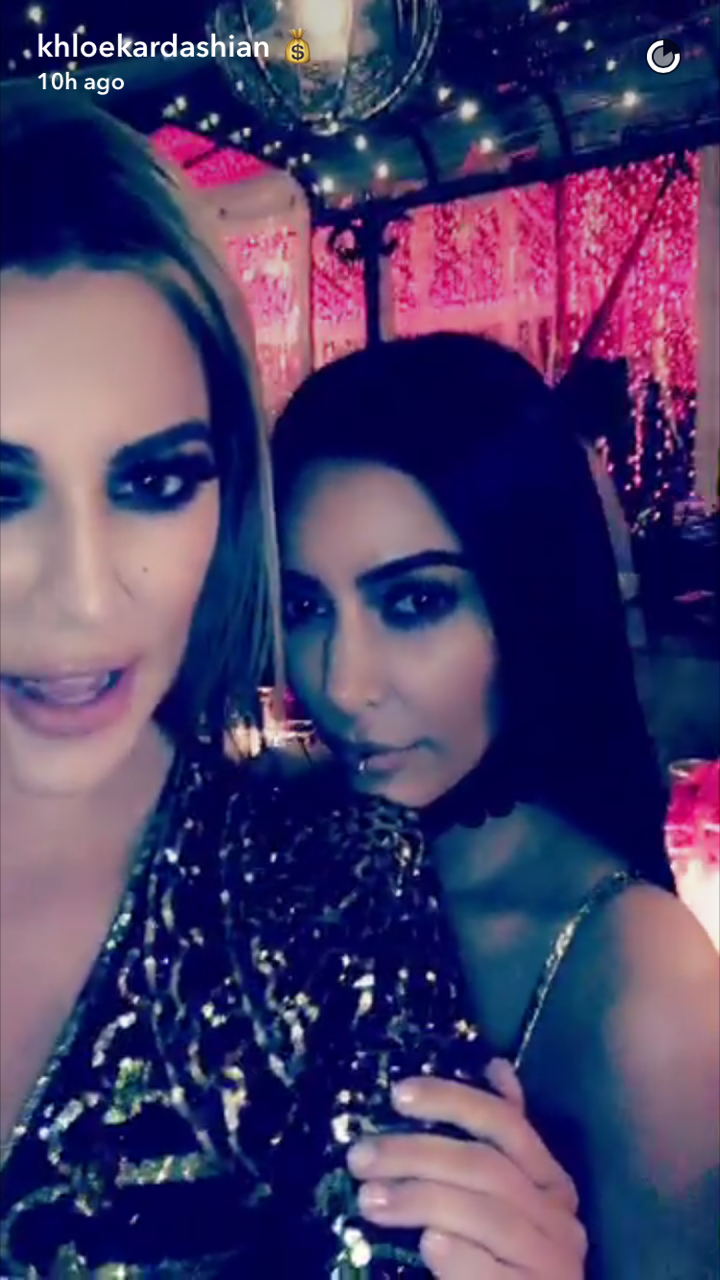 Kim Kardashian made a rare appearance on social media, thanks to her sister Khloé, at Kris Jenner's Christmas Eve party.
Photo: @khloekardashian.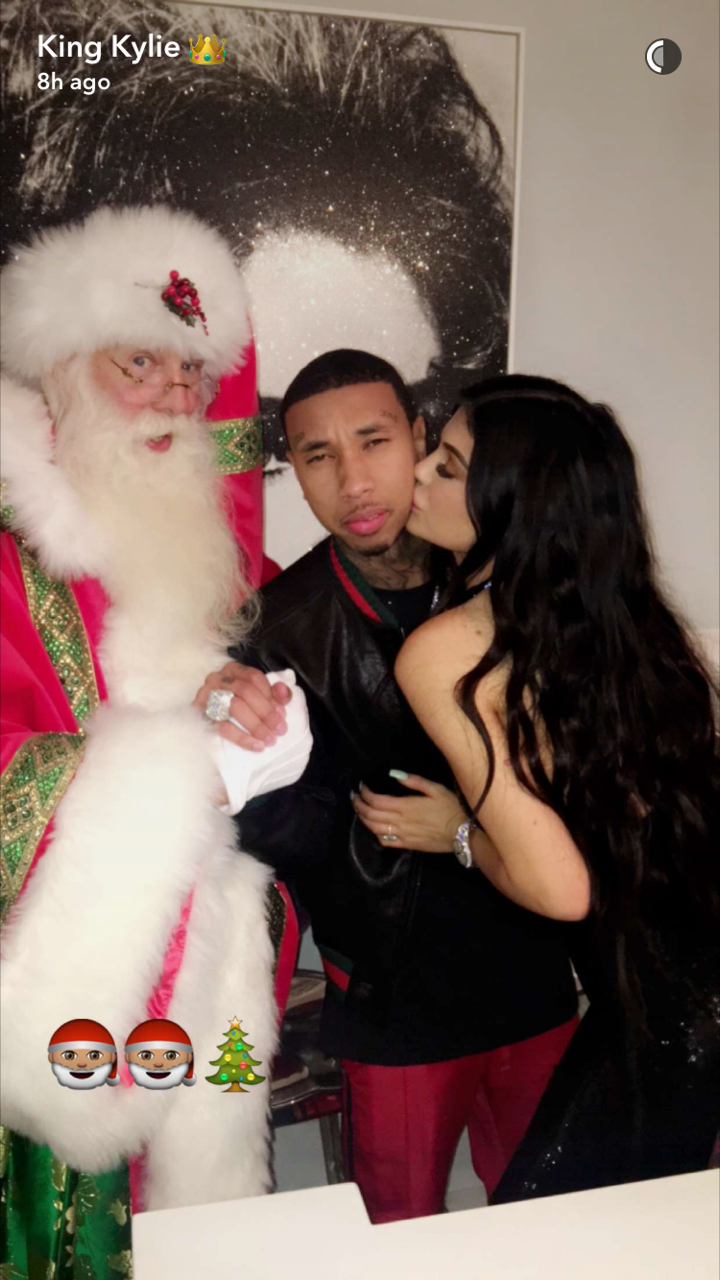 Kylie Jenner smooshed boyfriend Tyga into a Santa sandwich.
Photo: @kylizzlemynizzl.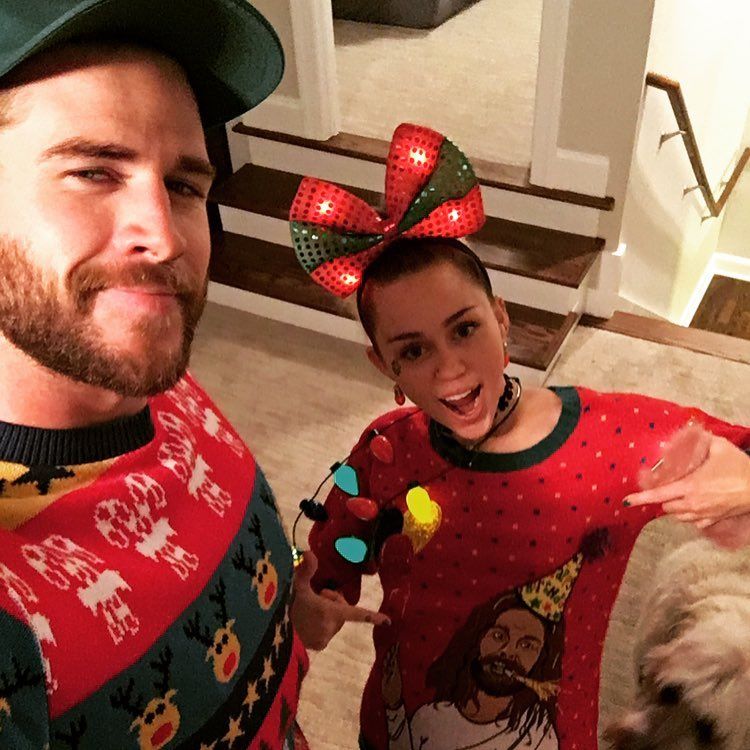 After visiting the Cyruses, Liam Hemsworth is now celebrating with his favorite people: Miley Cyrus and his dog Dora.
Photo: @liamhemsworth.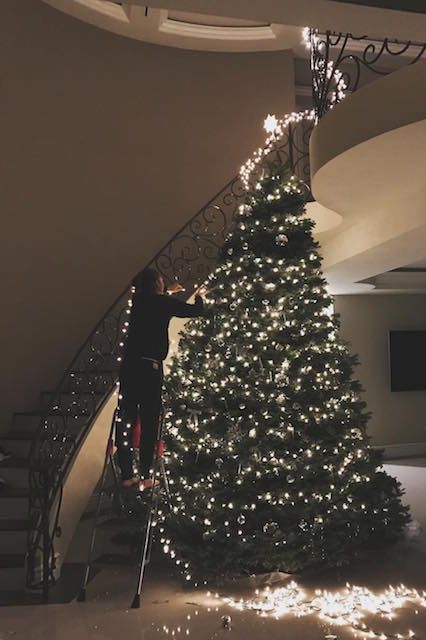 Zendaya's celebrating her first holiday season at her own place. "I always wanted the big tree (it's huge, honestly what the hell was I thinking), and spiral staircase. Just never thought I'd have one of my own at 20," she wrote. "I'm so grateful and appreciative for everything I have because none of it was given, none of it started like this… I'm just an Oakland girl, a daughter of two incredible teachers, with an amazing family who worked her ass off and got a lil lucky. Everyone have a beautiful holiday, from my home to yours."
Photo: @zendaya.

Jessica Simpson's son Ace took inspiration from the Grinch when destorying the family Christmas tree.
Photo: @jessicasimpson.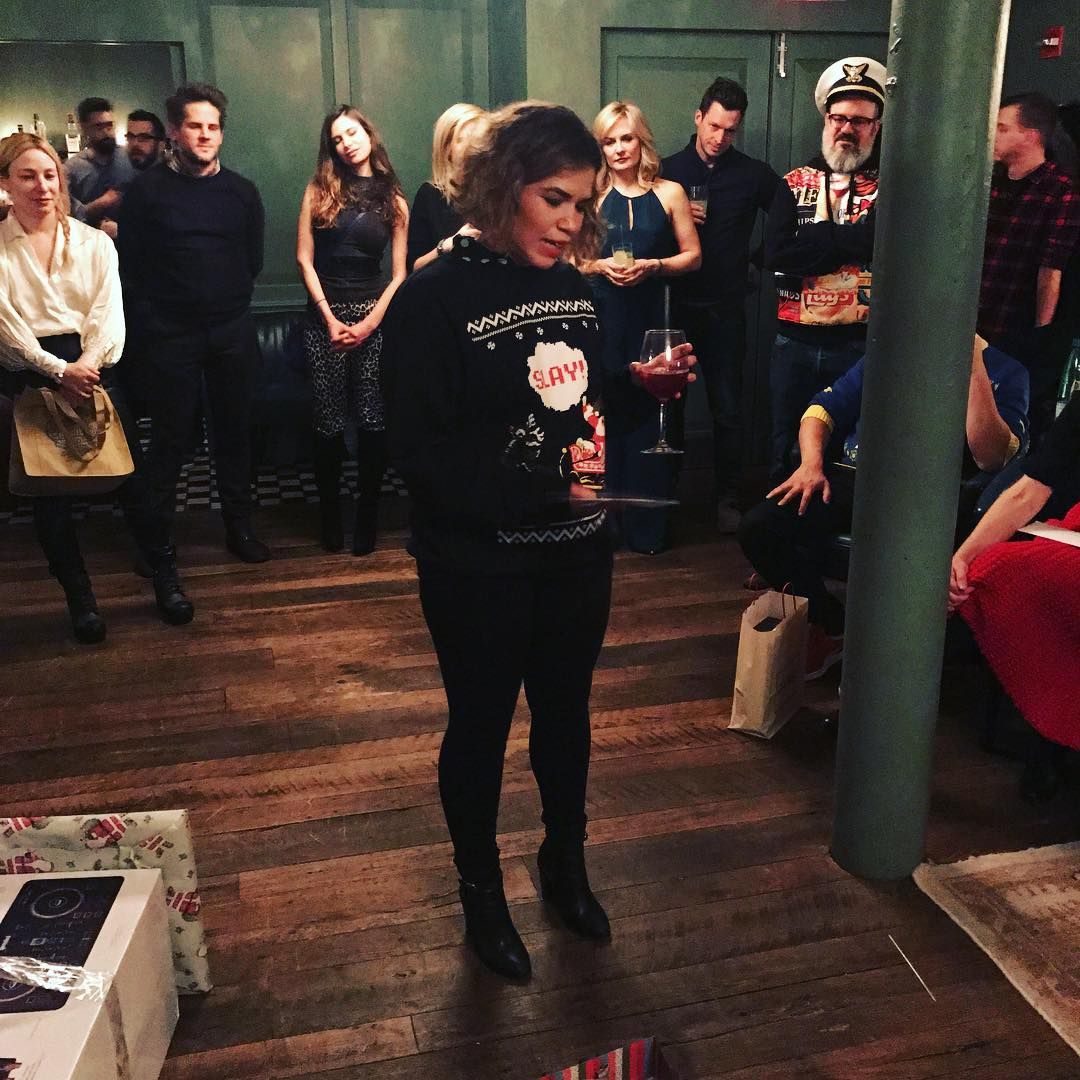 America Ferrera rocks a punny ugly sweater at Amber Tamblyn and David Cross' annual holiday party.
Photo: @amberrosetamblyn.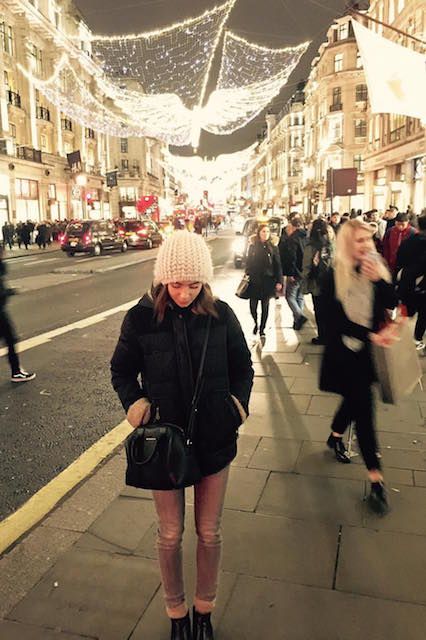 Lily Collins looks contemplative on a sidewalk full of holiday shoppers.
Photo: @lilyjcollins.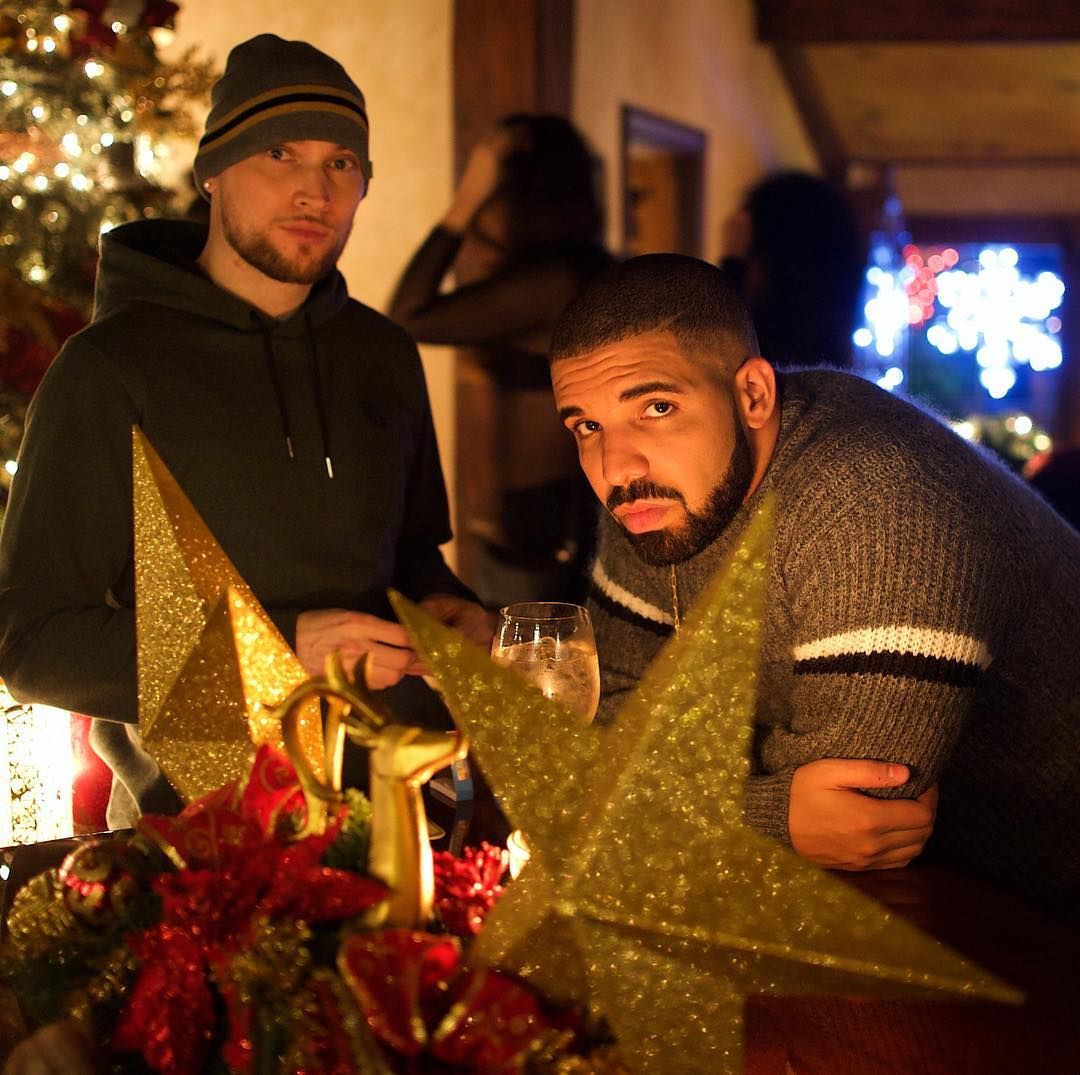 Drake breaks out the Champagne with a mysteriously serious expression on his face. Maybe he's as tired of this year as we all are.
Photo: @champagnepapi.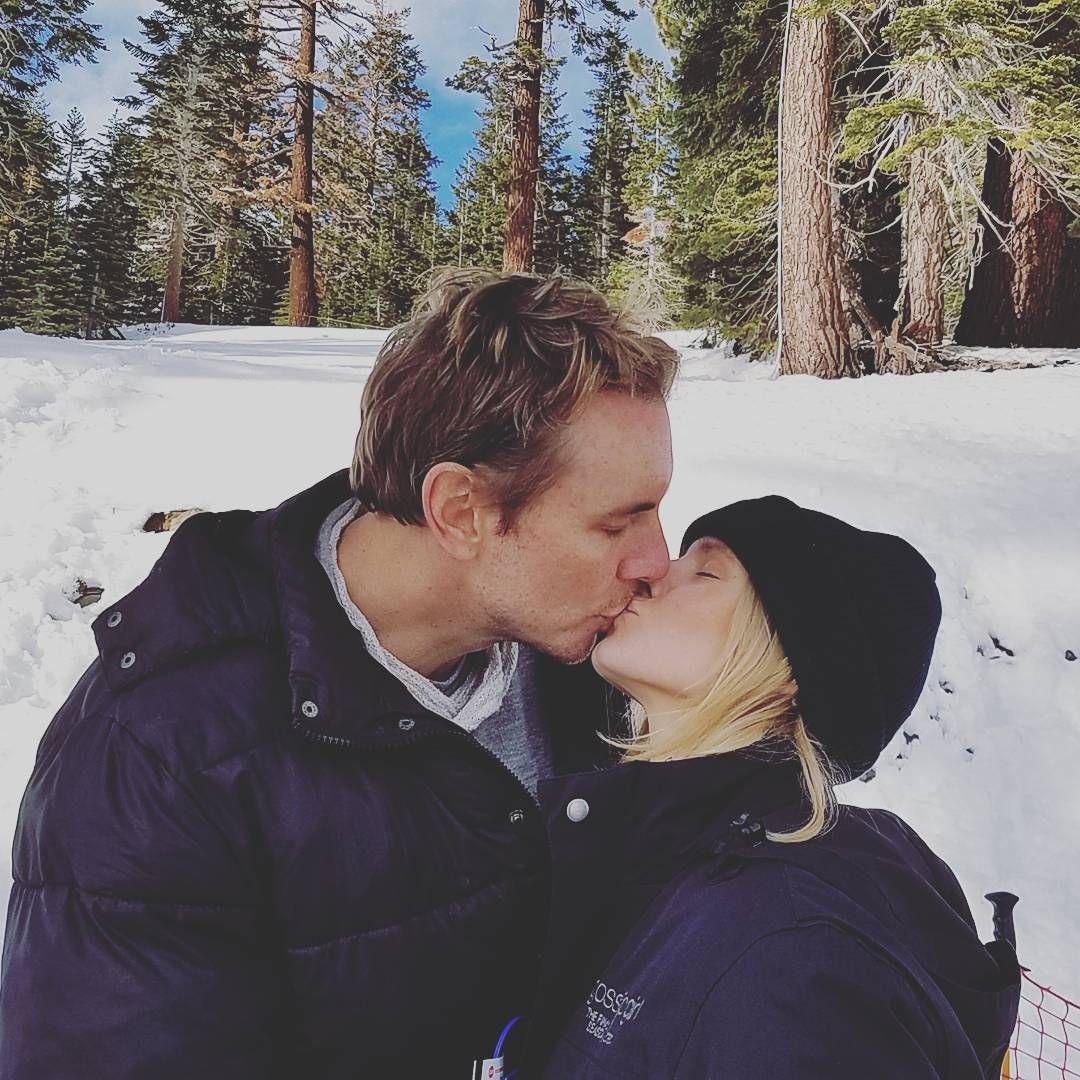 "I met the hottest guy on the slopes today, and promptly made out with him," wrote Kristen Bell of her husband Dax Shepard.
Photo: @kristenbell.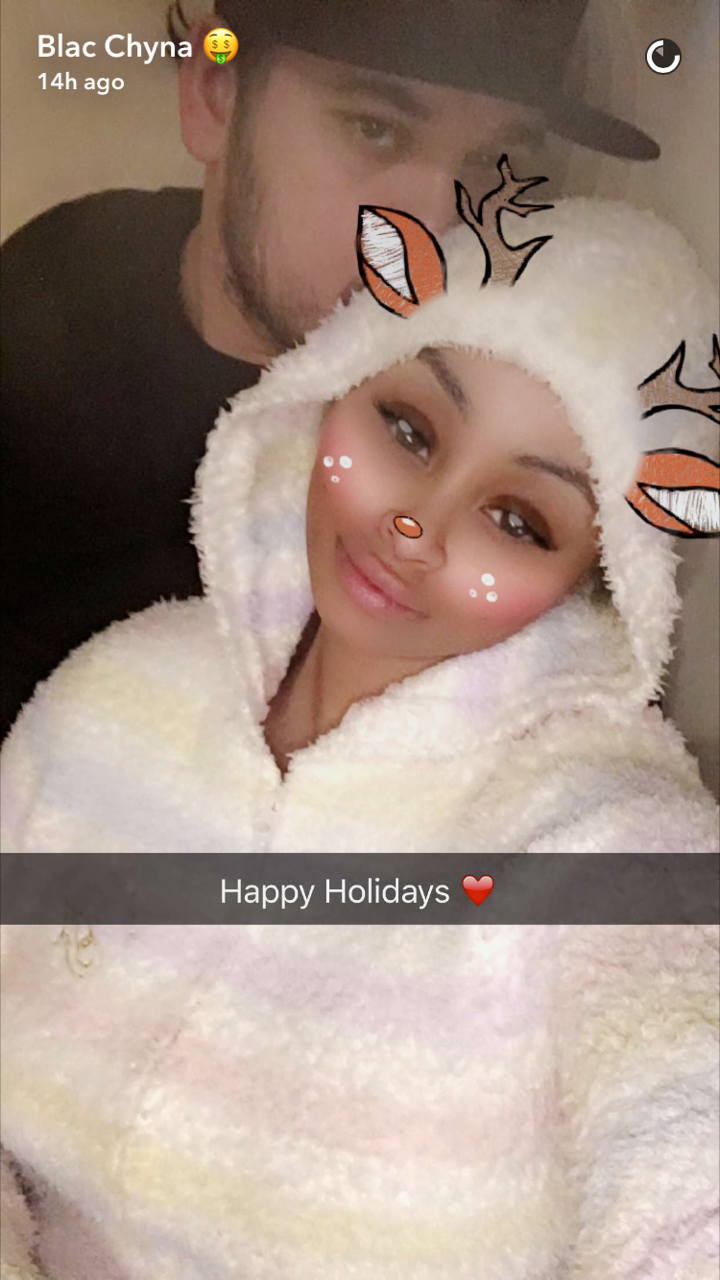 Blac Chyna and Rob Kardashian seemed to put their issues to bed, reuniting in time for the holidays.
Photo: @blacchynala.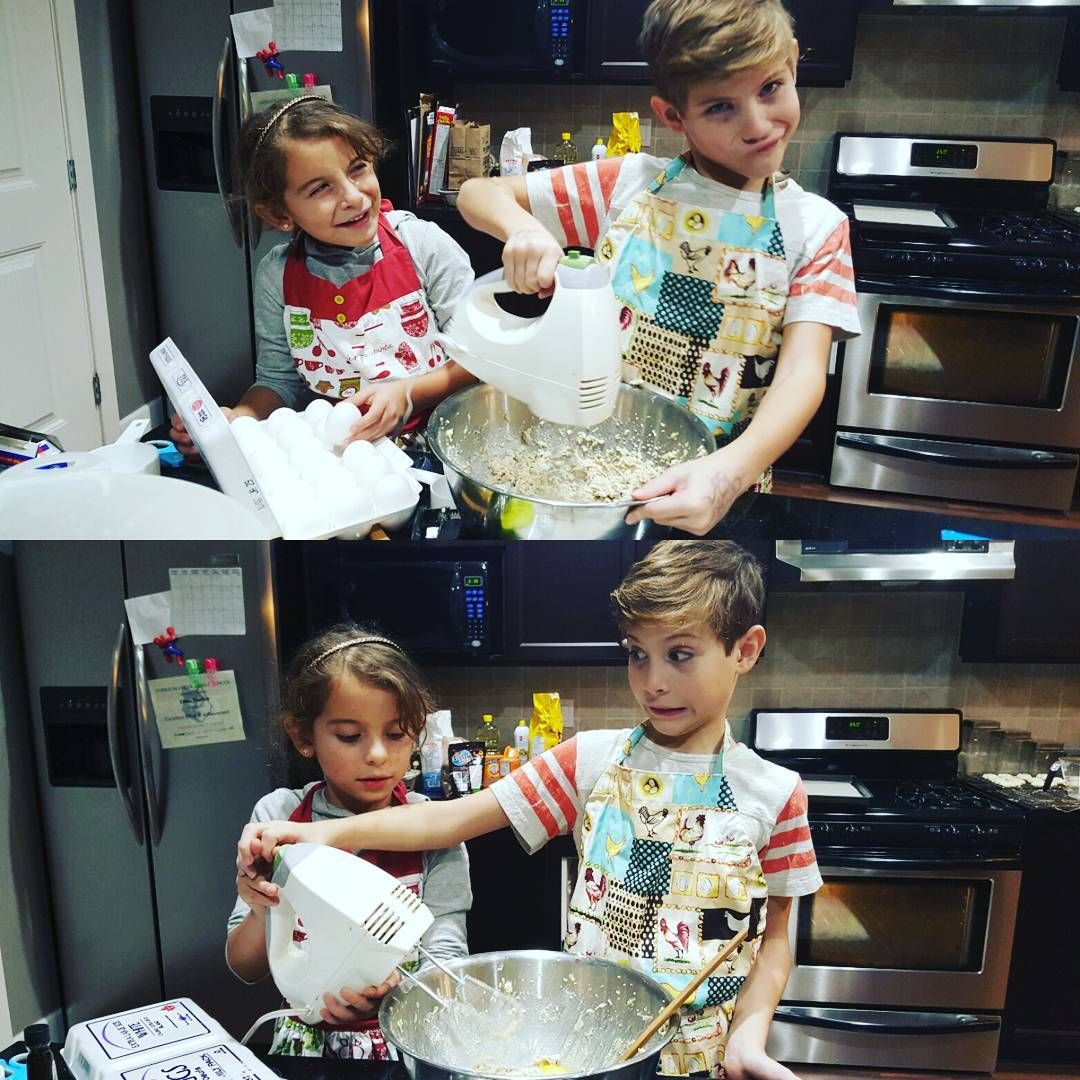 These holiday-cookie-baking shots prove that Room 's Jacob Tremblay deserves his own cooking show.
Photo: @jacobtremblay.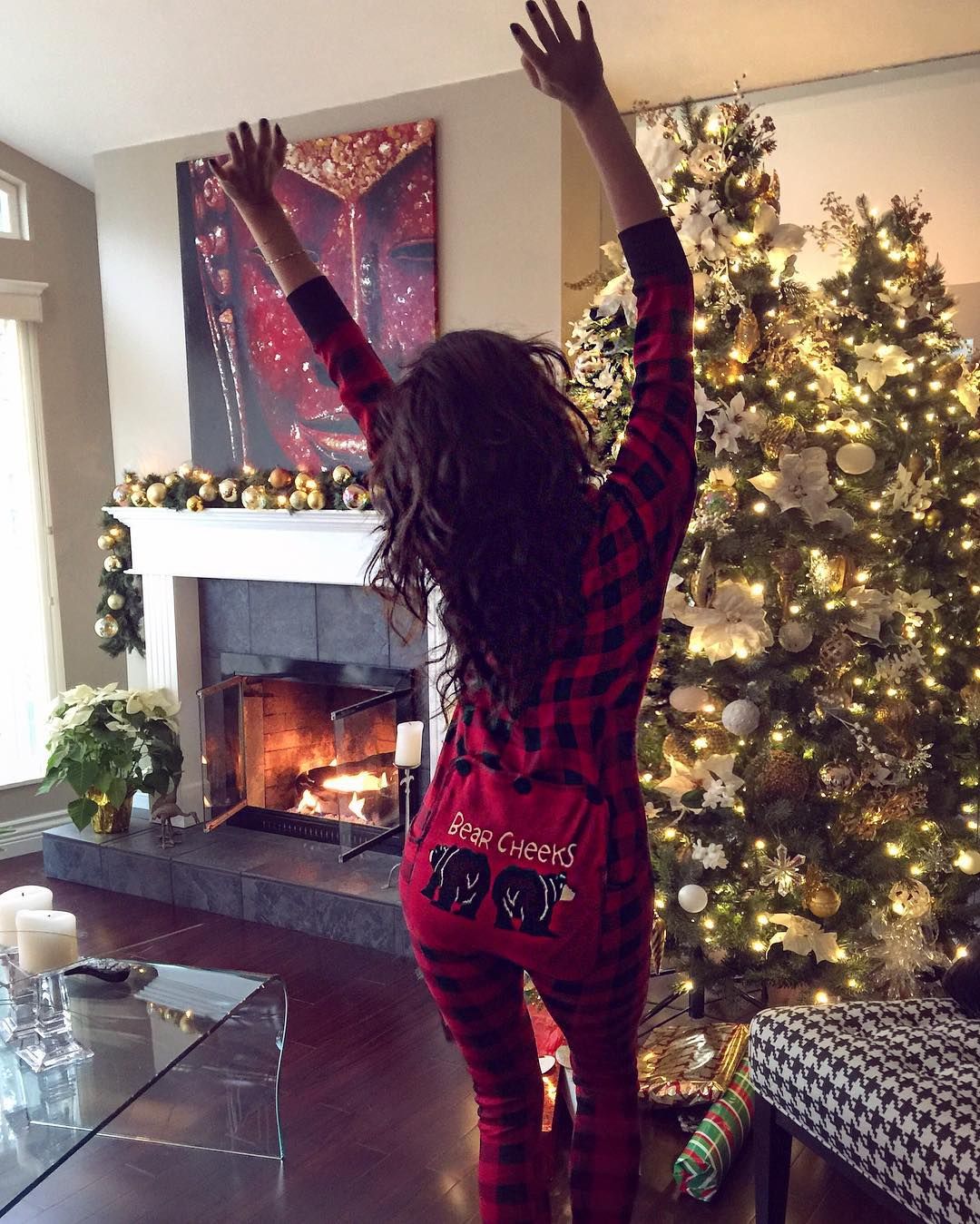 Shay Mitchell's rocking around the Christmas tree in the cutest pajamas.
Photo: @shaym.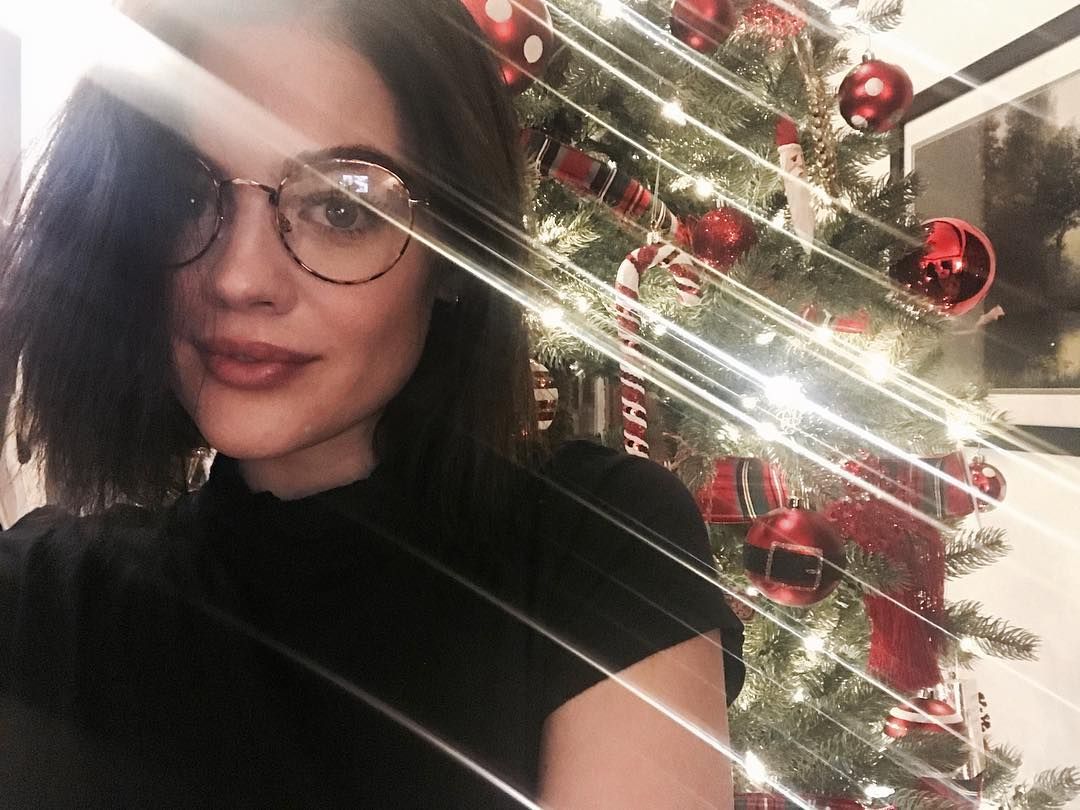 Lucy Hale's tree is expertly decorated with shiny red bulbs and red-and-green-striped candy canes.
Photo: @lucyhale.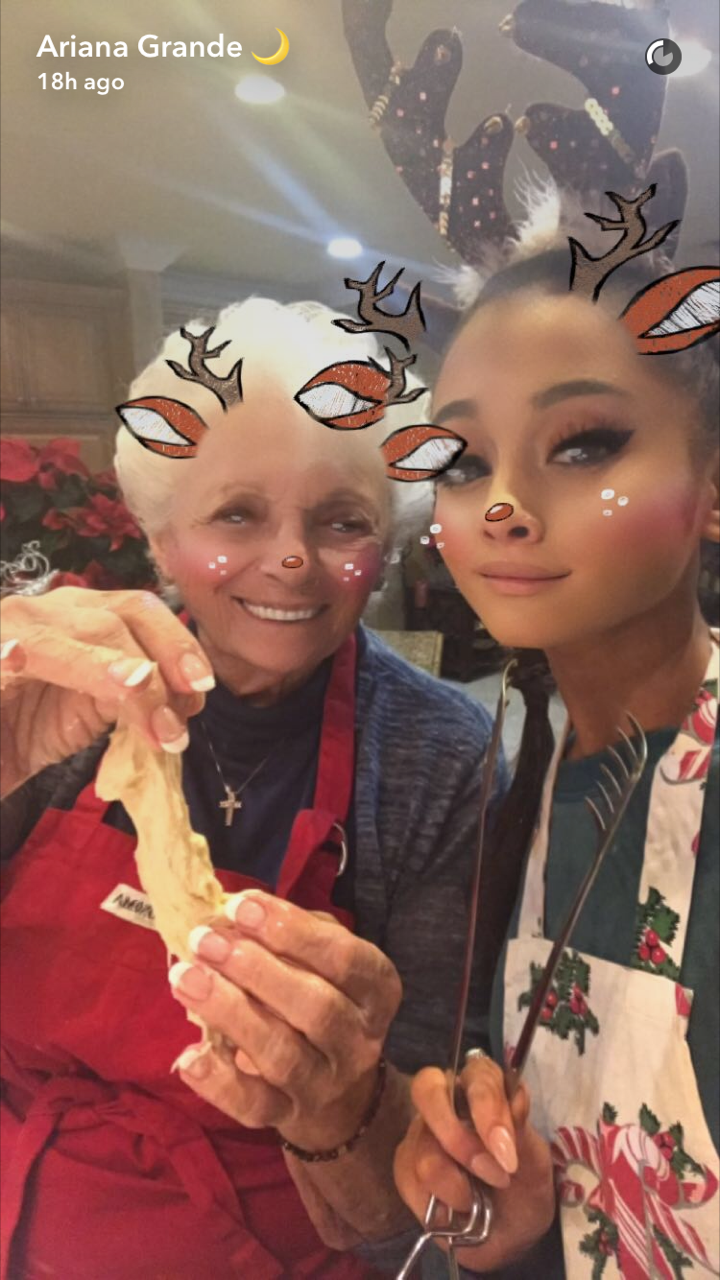 Ariana Grande celebrates with her biggest fan: her grandma.
Photo: @moonlightbae.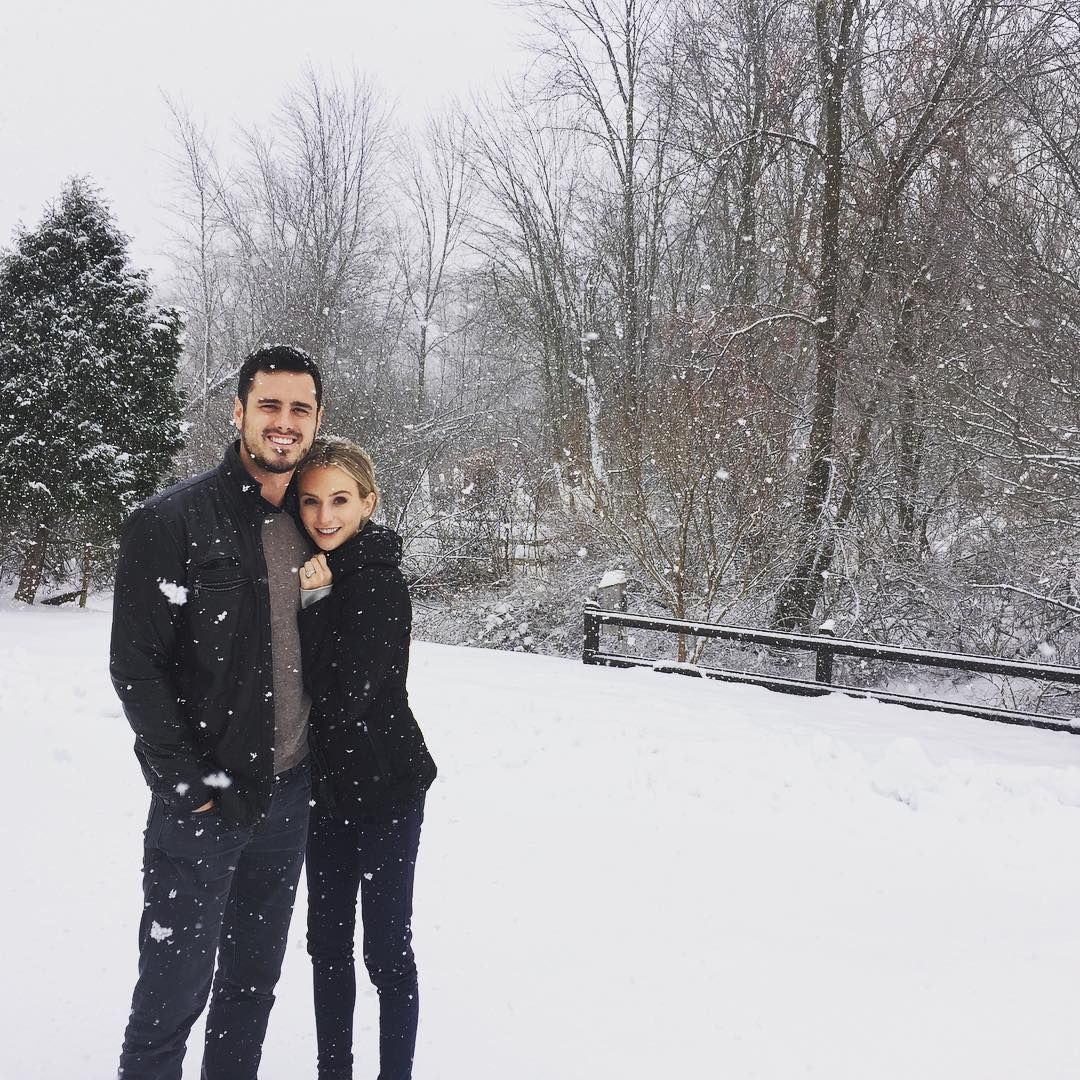 Ben and Lauren of The Bachelor look picture-perfect as always in the snow.
Photo: @higgins.ben.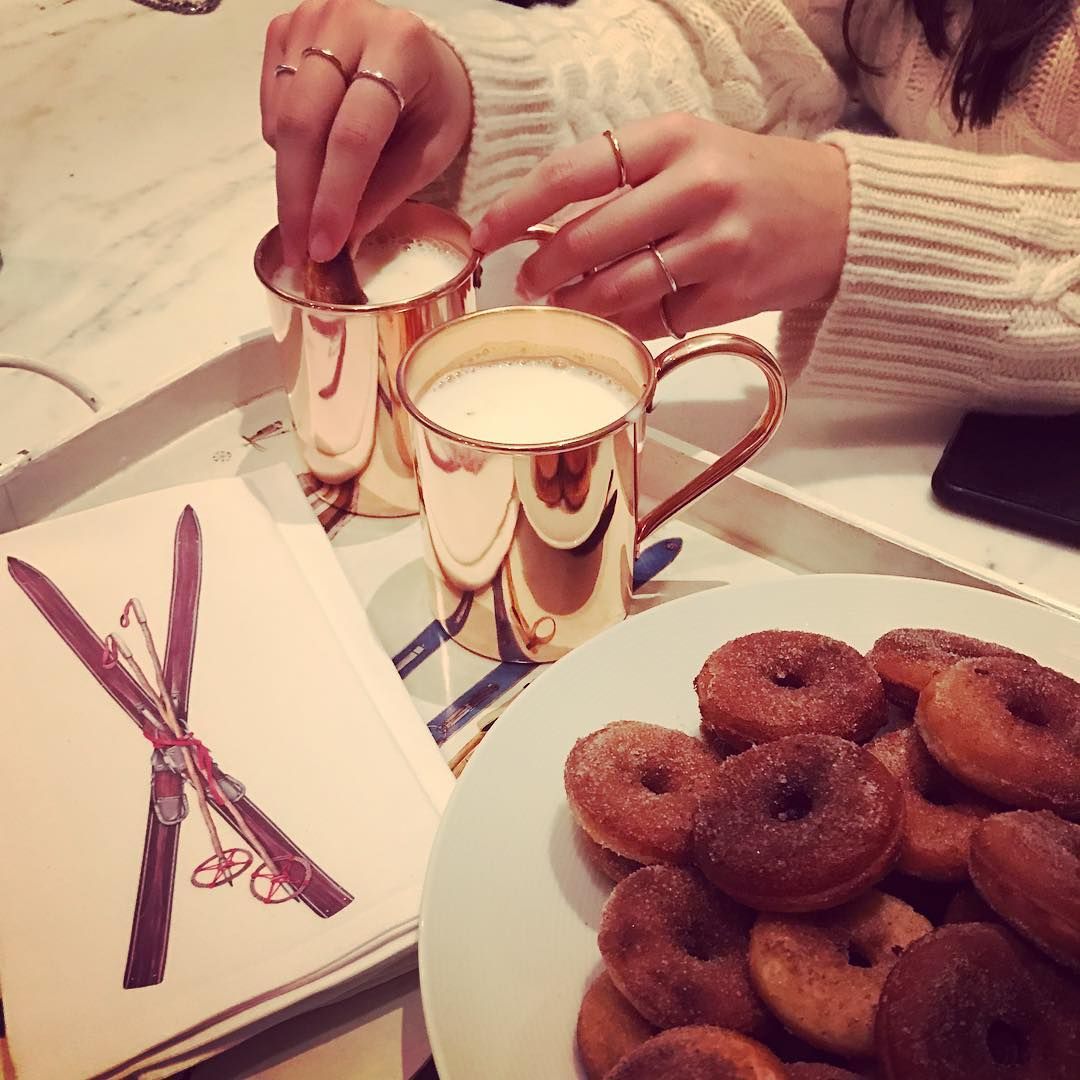 Kelly Ripa and her daughter Lola made the most delicious-looking doughnuts.
Photo: @kellyripa.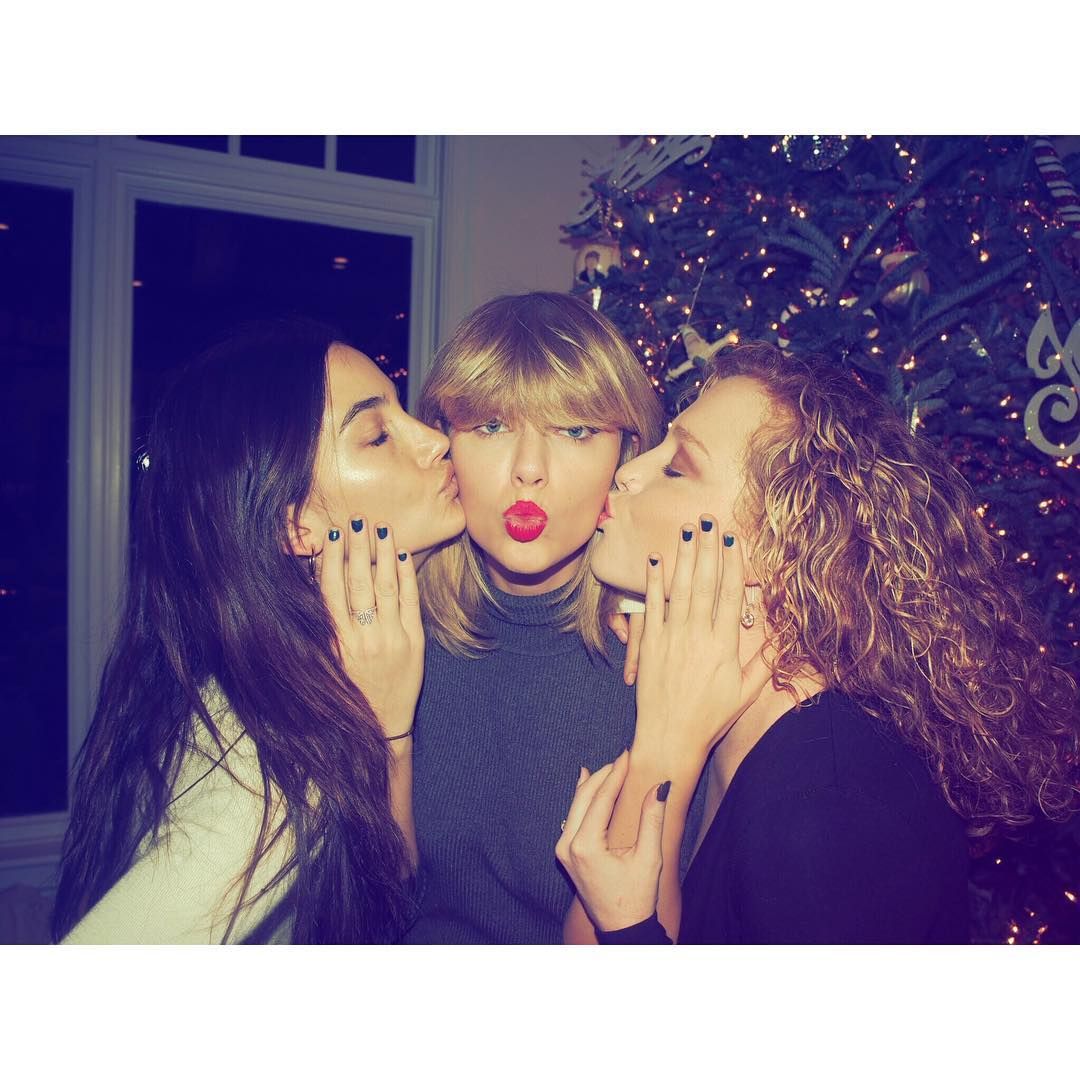 Taylor Swift is celebrating with her squad, as usual.
Photo: @lilyaldridge.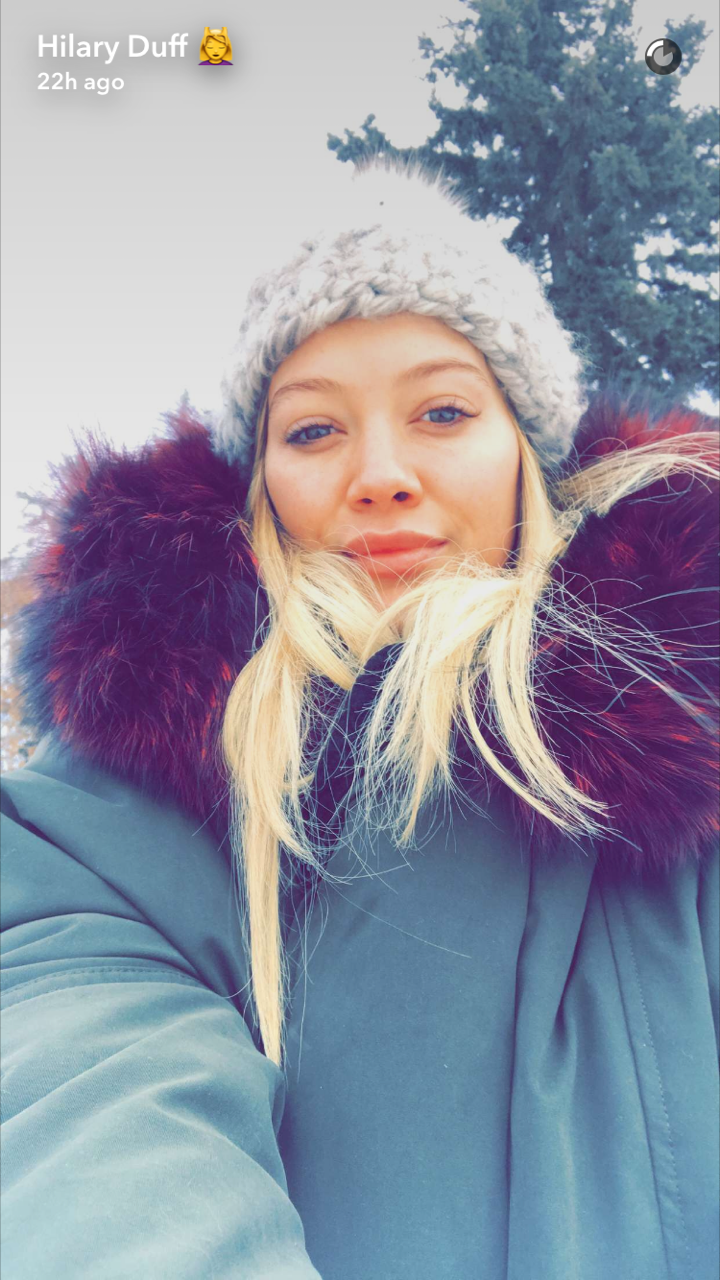 Hilary Duff is staying warm and fashionable with a fuzzy magenta collar.
Photo: @hilaryduff.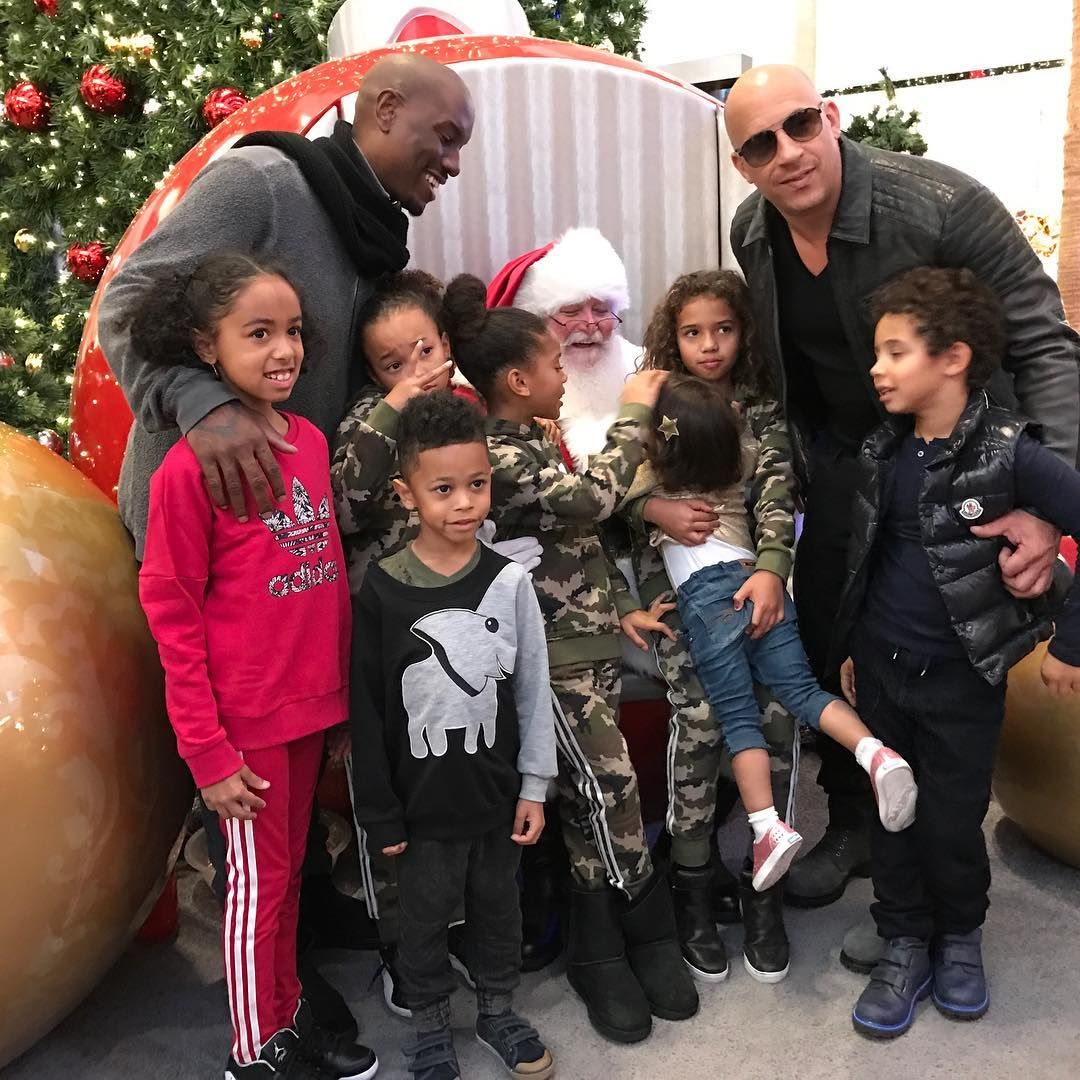 "Storming Santa with the angels," Vin Diesel wrote next to a picture of his family with a very busy Santa.
Photo: @vindiesel.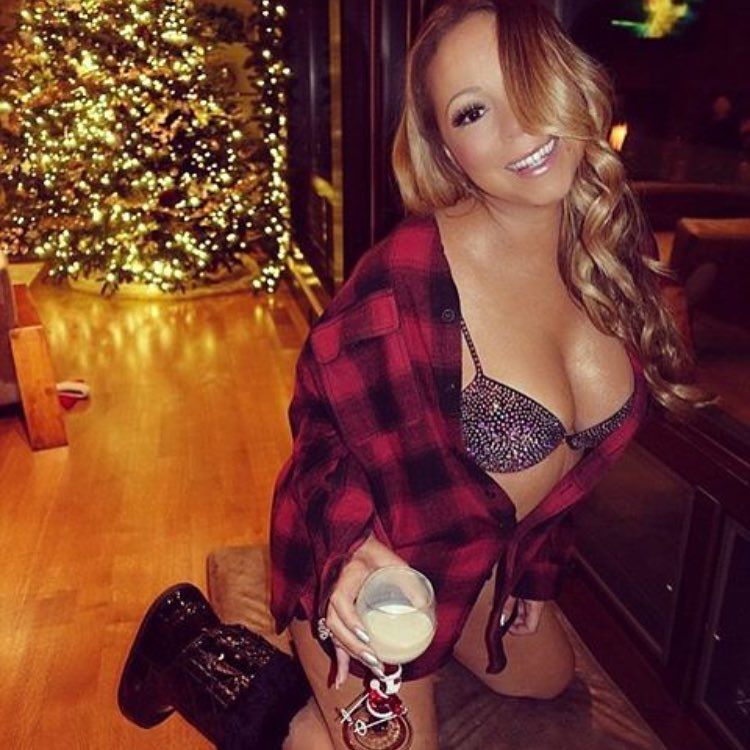 Mariah Carey wouldn't celebrate the holiday without sequins. Of course, she's in front of a tree covered with lights in a bejeweled bra and boots. We wonder if she'll wear diamonds into the bathtub later.
Photo: @mariahcarey.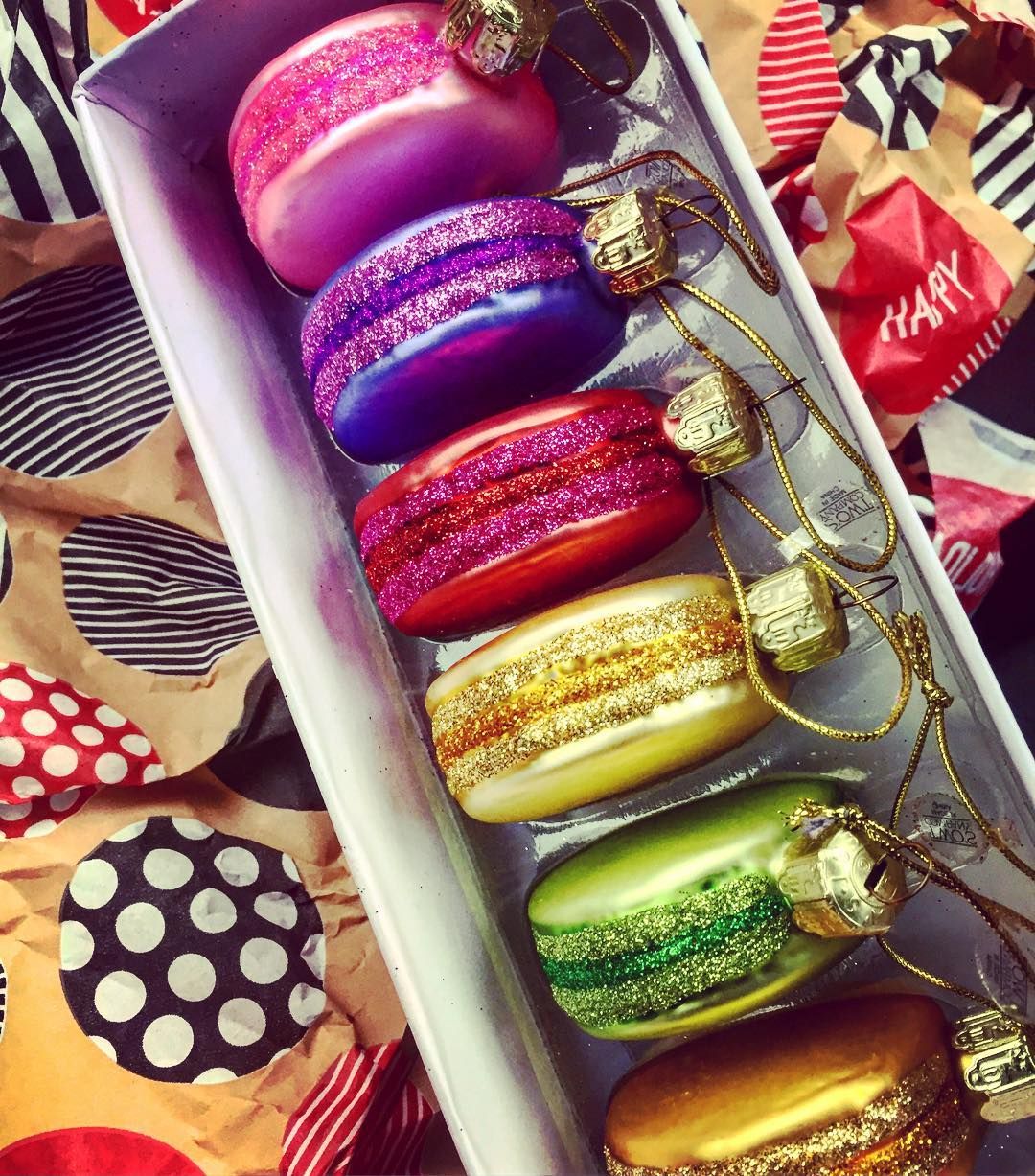 Anna Camp wins at tree decorating with these macaroon ornaments.
Photo: @annacamp.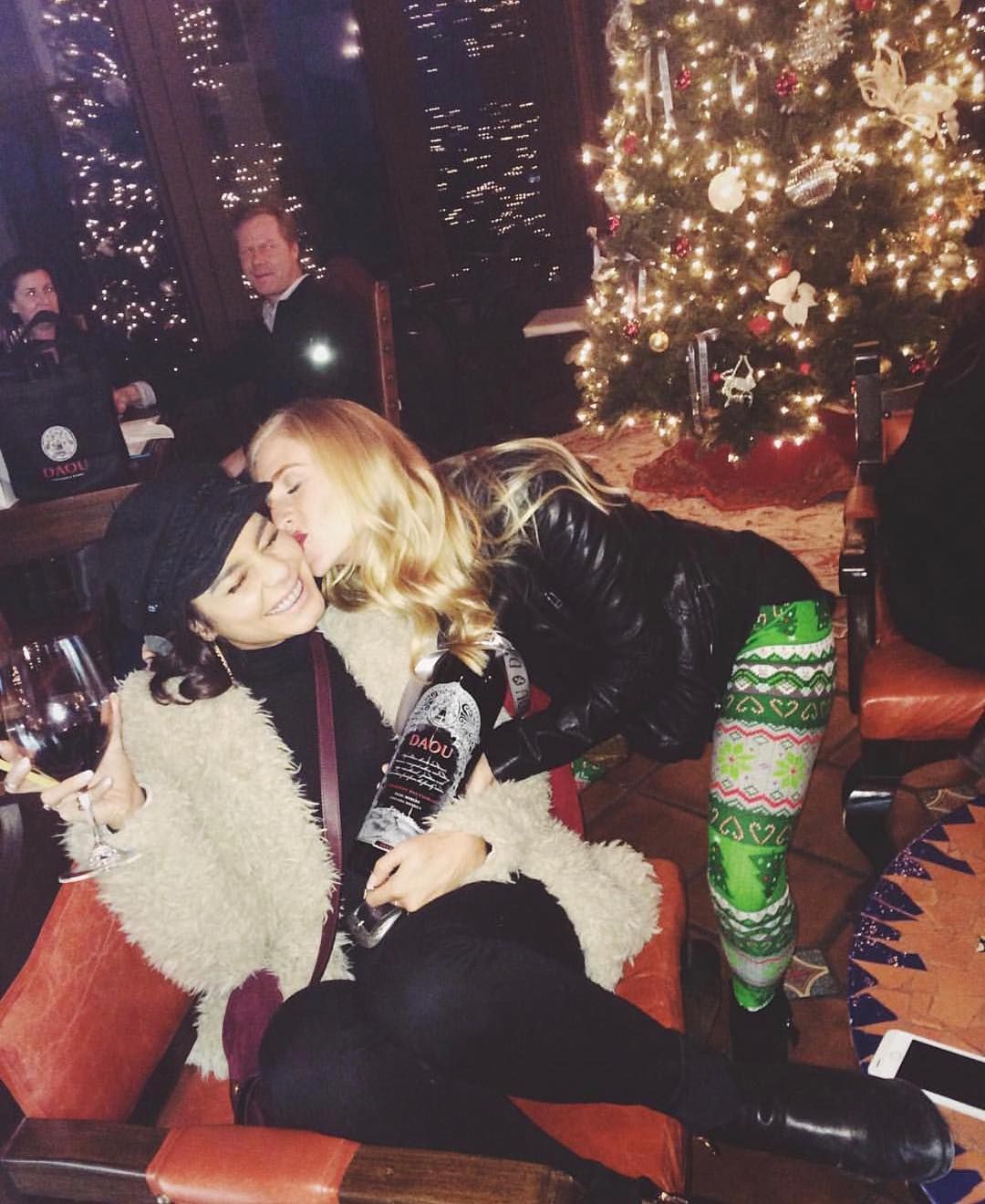 Vanessa Hudgens kicks back with a glass of wine and her "sister from another mister" Ashley Butler.
Photo: @vanessahudgens.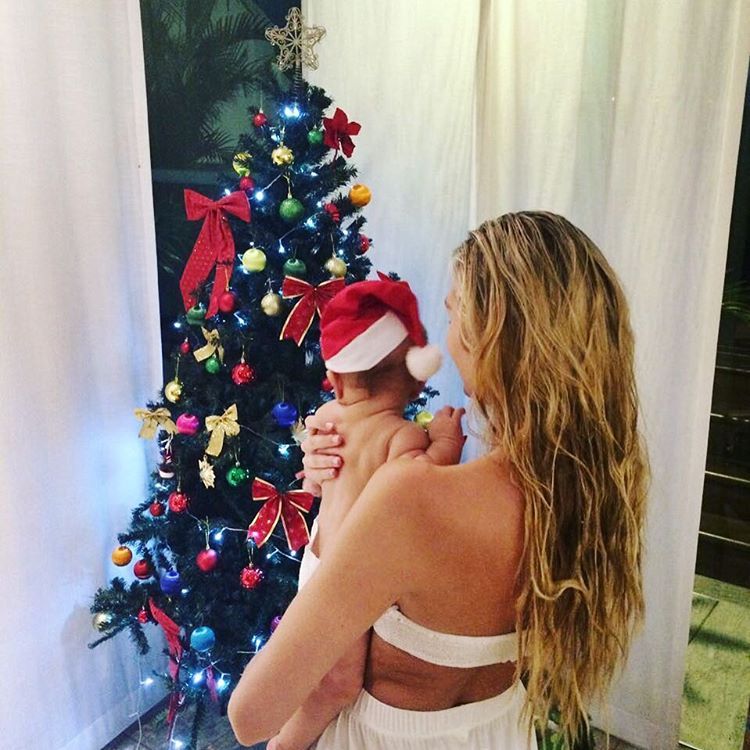 Victoria's Secret model Candice Swanepoel admires her tree with her son Anacã.
Photo: @angelcandices.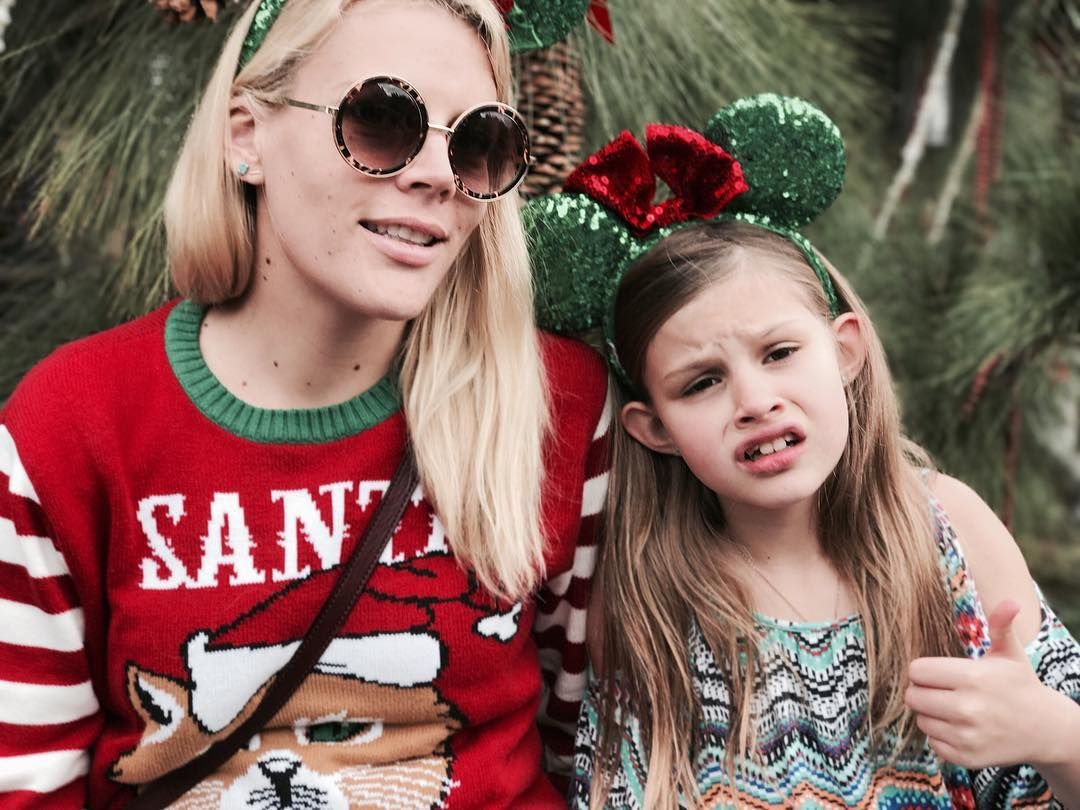 Busy Phillips' daughter Byrdie has a priceless "do I have to be in this photo?" expression.
Photo: @busyphilipps.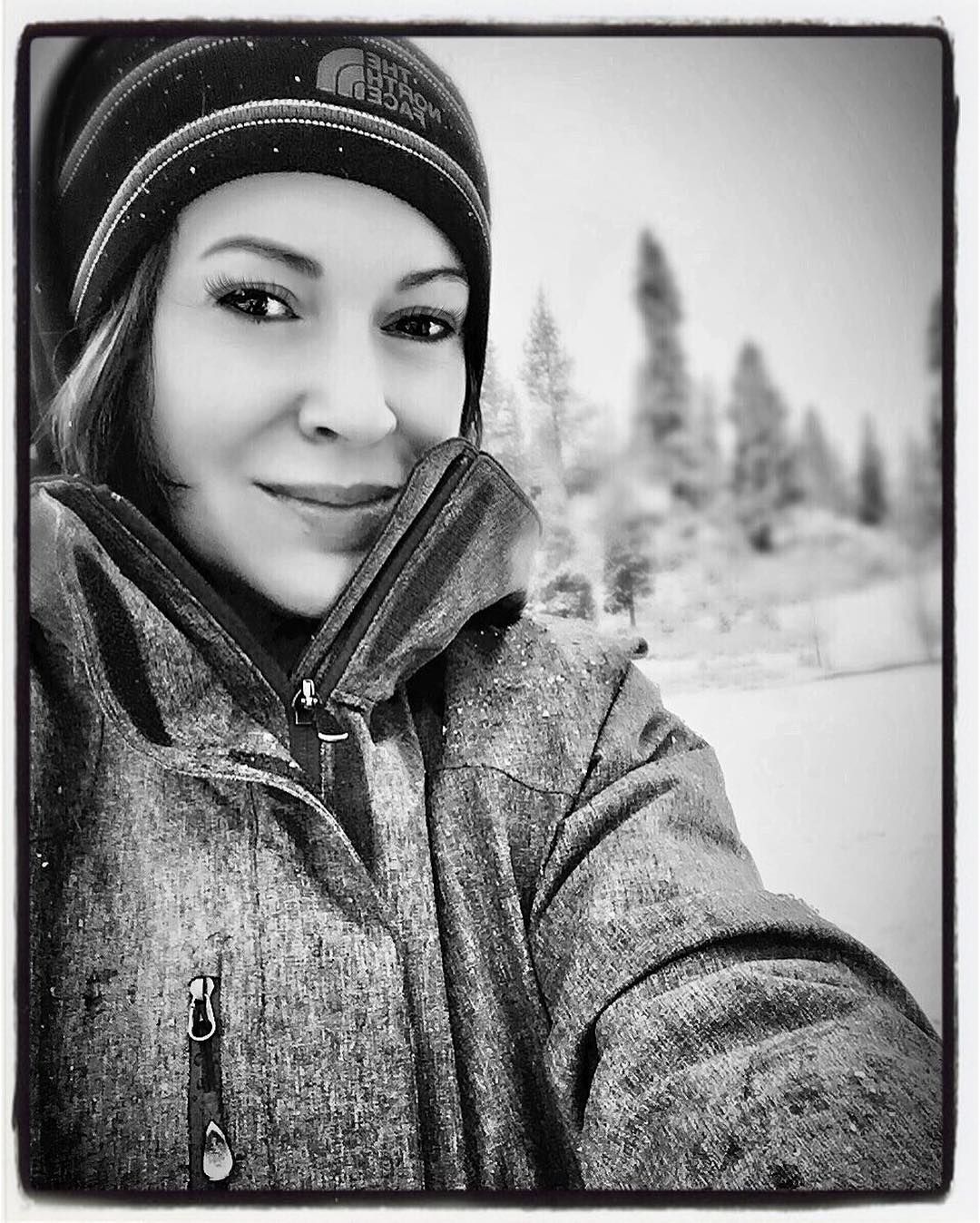 Alyssa Milano says she's "dreaming of a white Christmas," and she got it.
Photo: @milano_alyssa.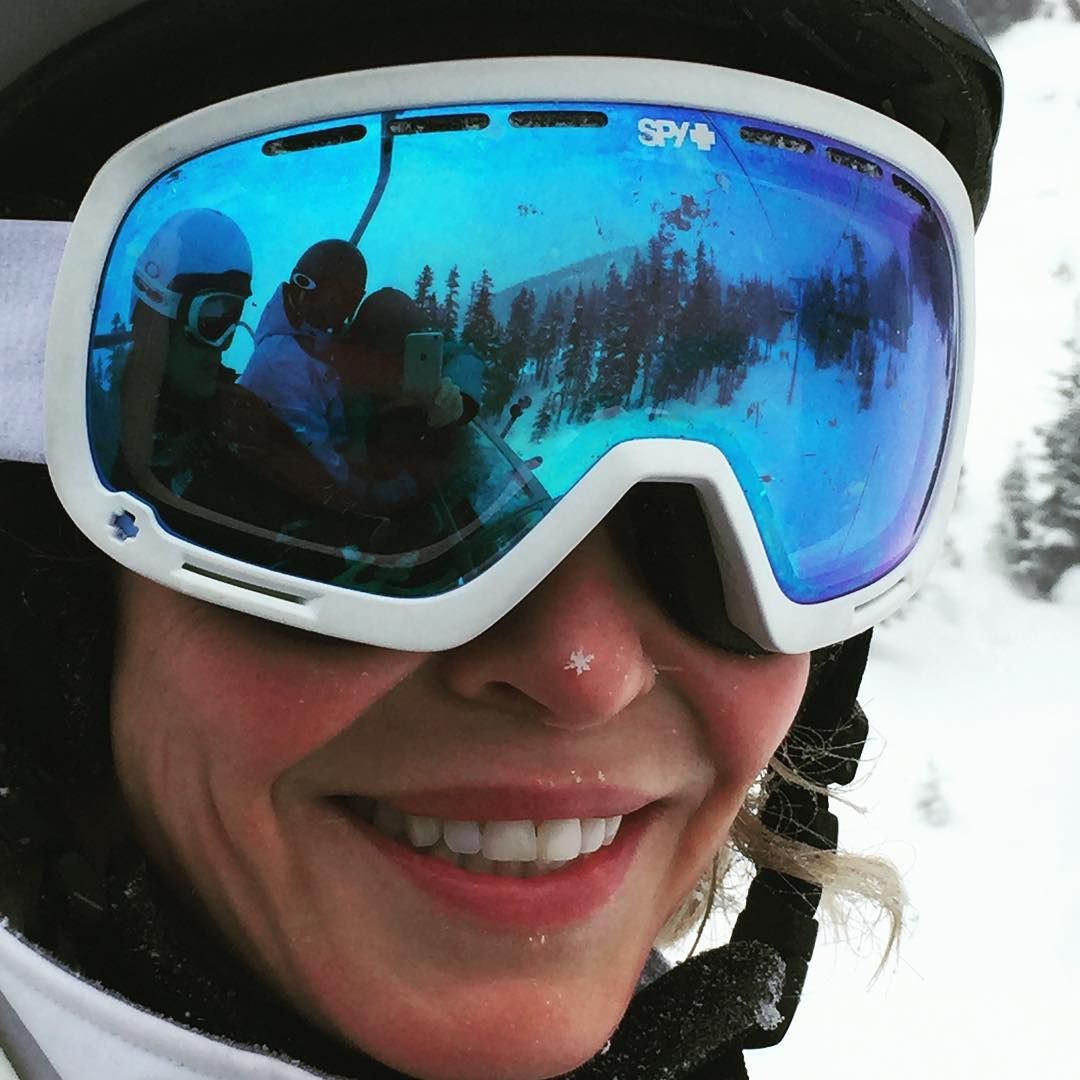 Chelsea Handler hit the slopes, writing, "Zoom in on my snowflake. It's a kiss from my mama."
Photo: @chelseahandler.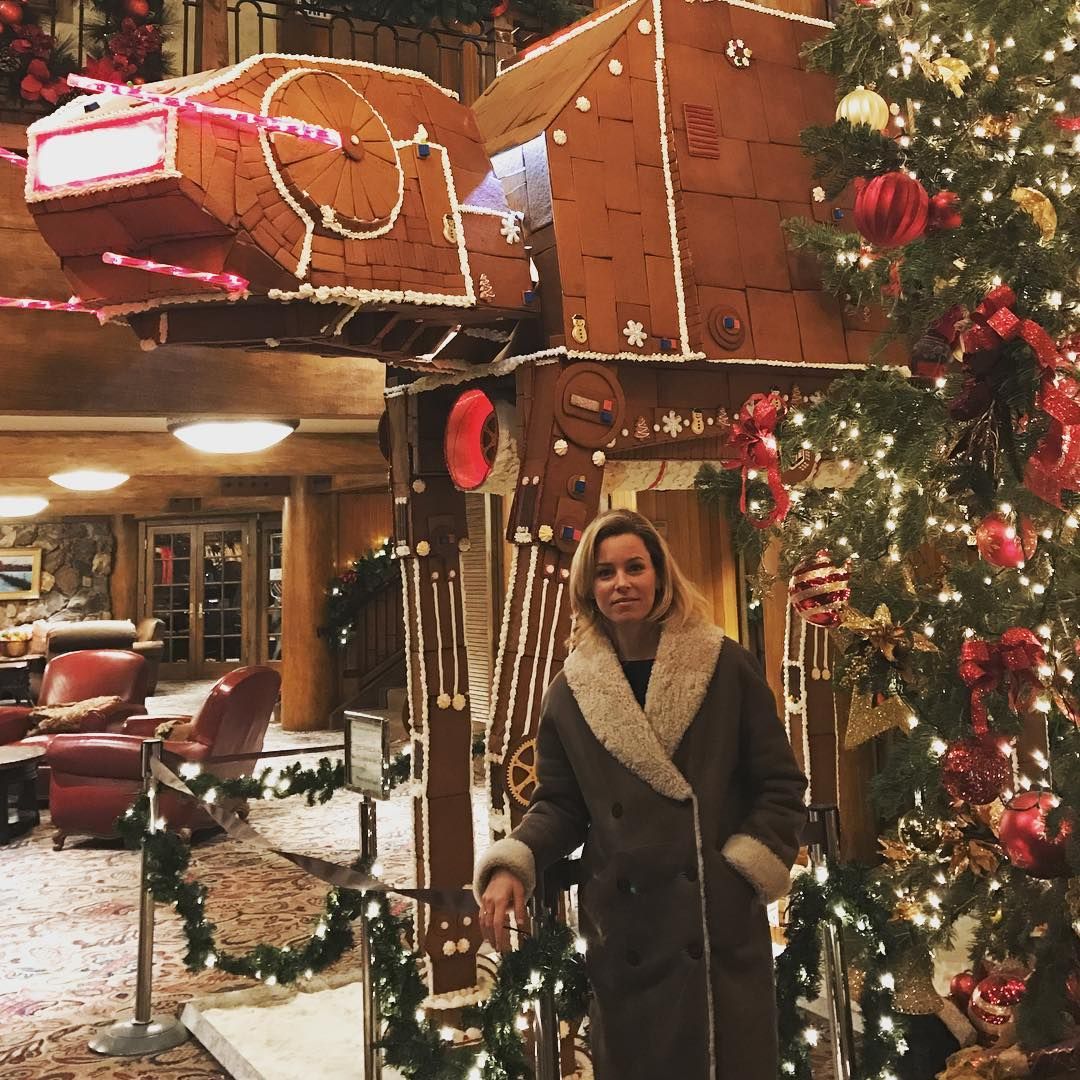 Elizabeth Banks stands in front of a life-size gingerbread house.
Photo: @elizabethbanks.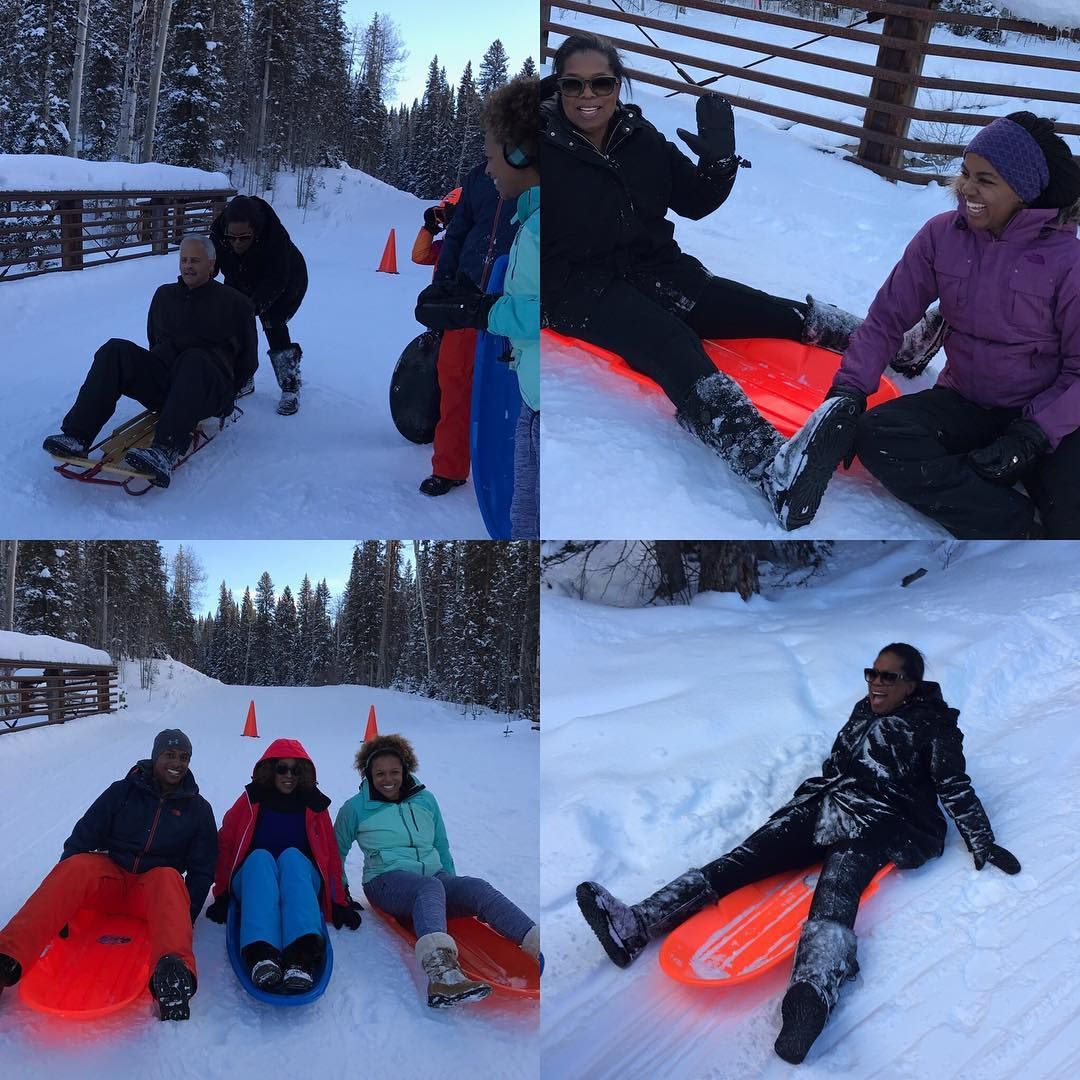 "Happy sledding from our hill to yours," Oprah wrote.
Photo: @oprah.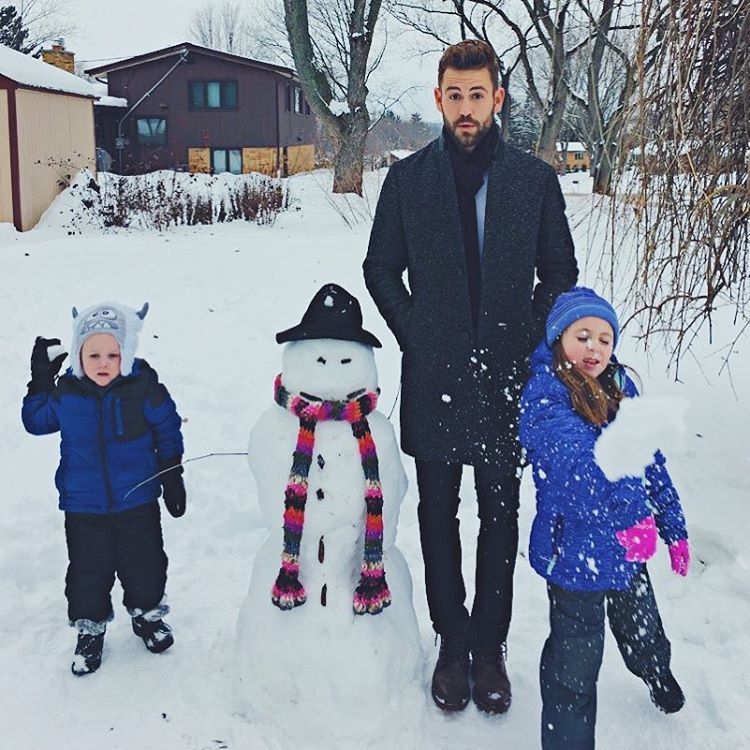 "At least the snowman looked at the camera," the next Bachelor, Nick Viall, wrote of this cute family pic.
Photo: @nickviall.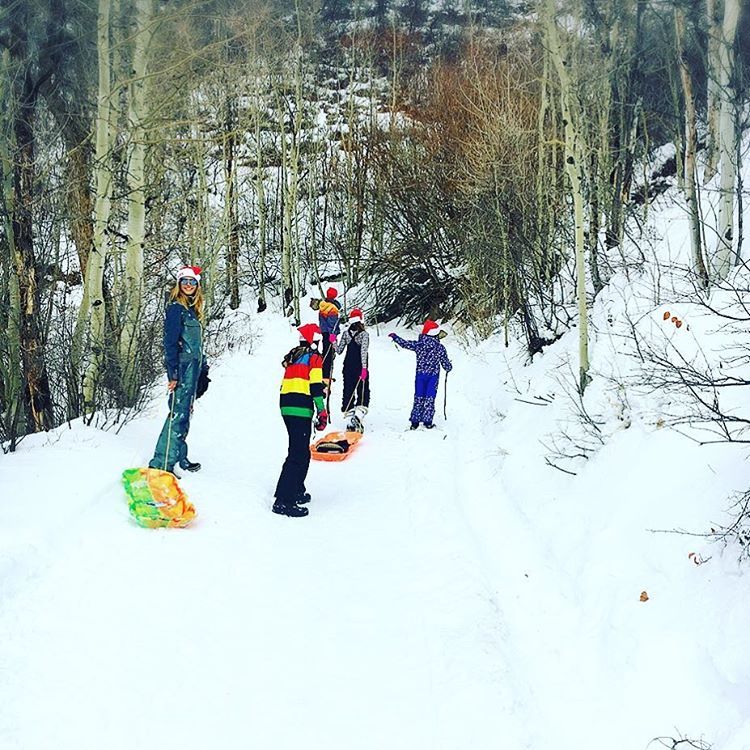 Heidi Klum and the whole family went sledding.
Photo: @heidiklum.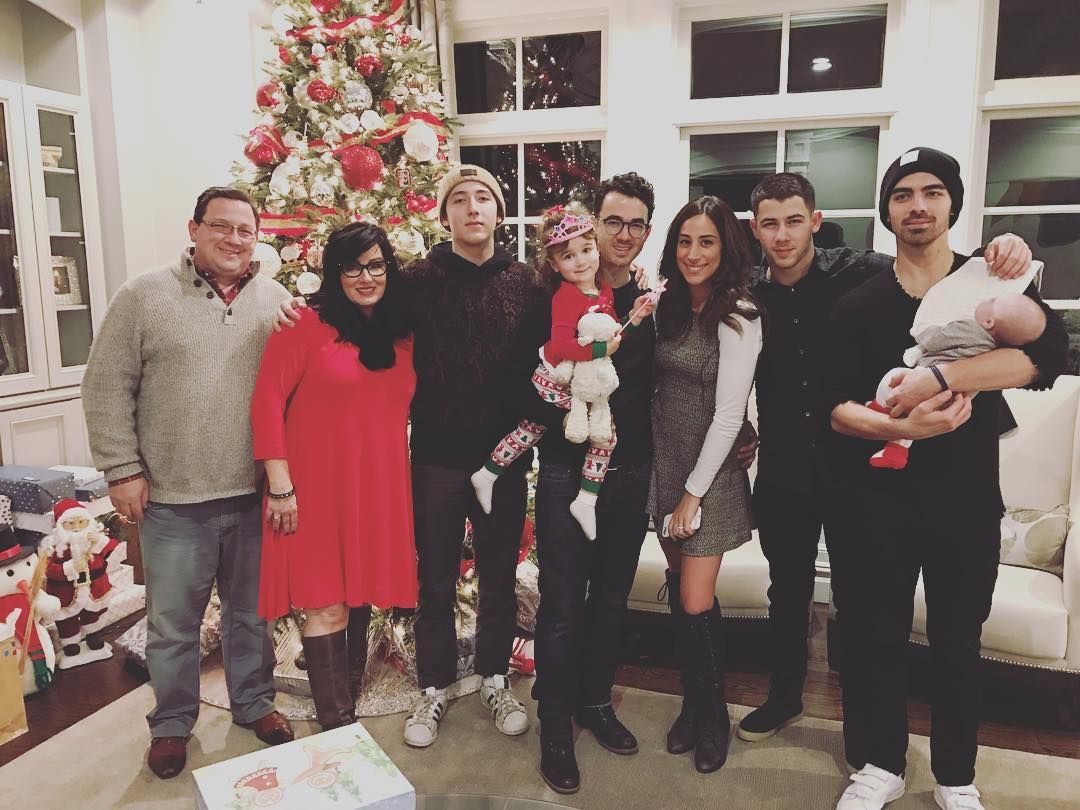 The Jonas family portrait is looking extra Christmas-y this year.
Photo: @kevinjonas.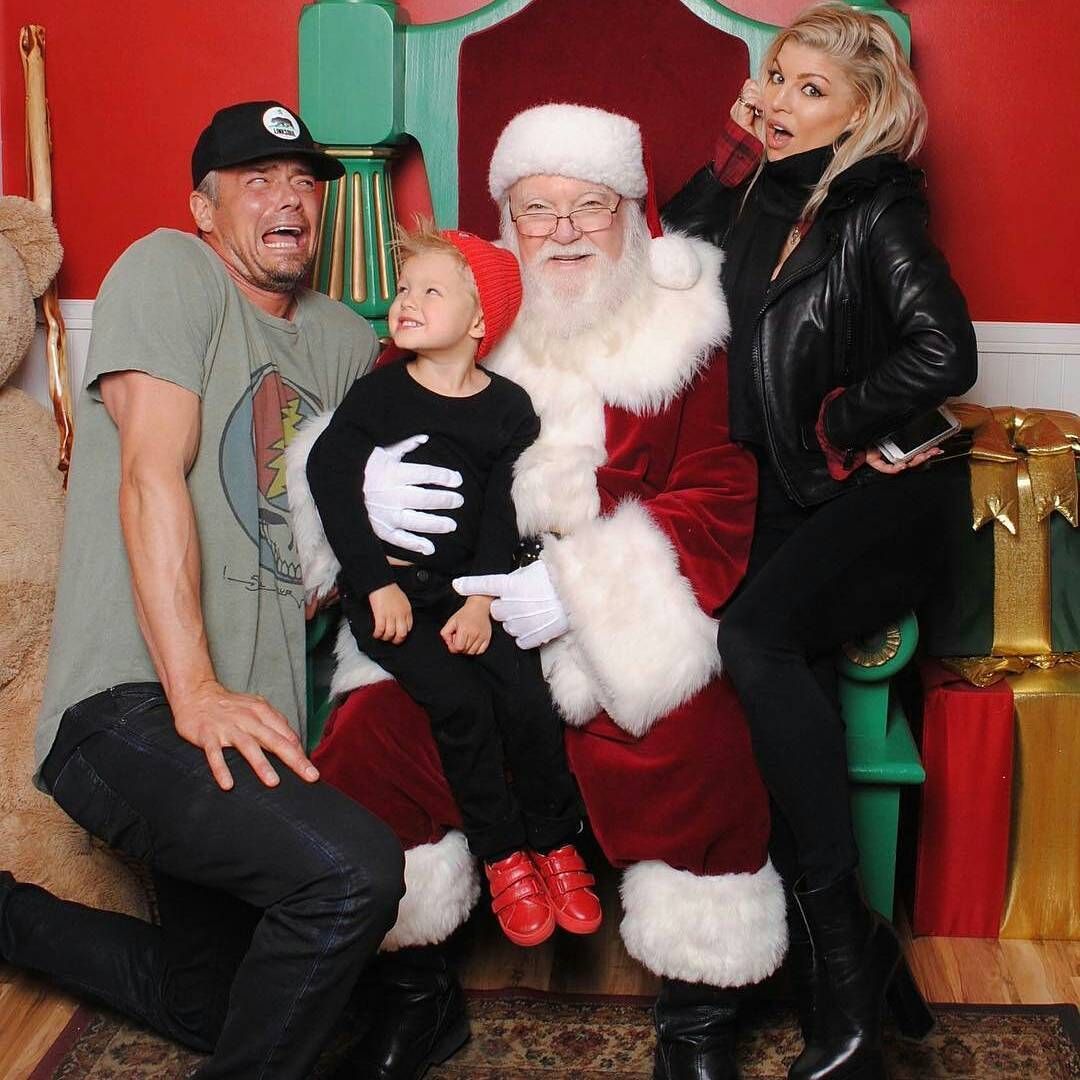 Fergie and Josh Duhamel keep it really real with this Santa photo.
Photo: @fergie.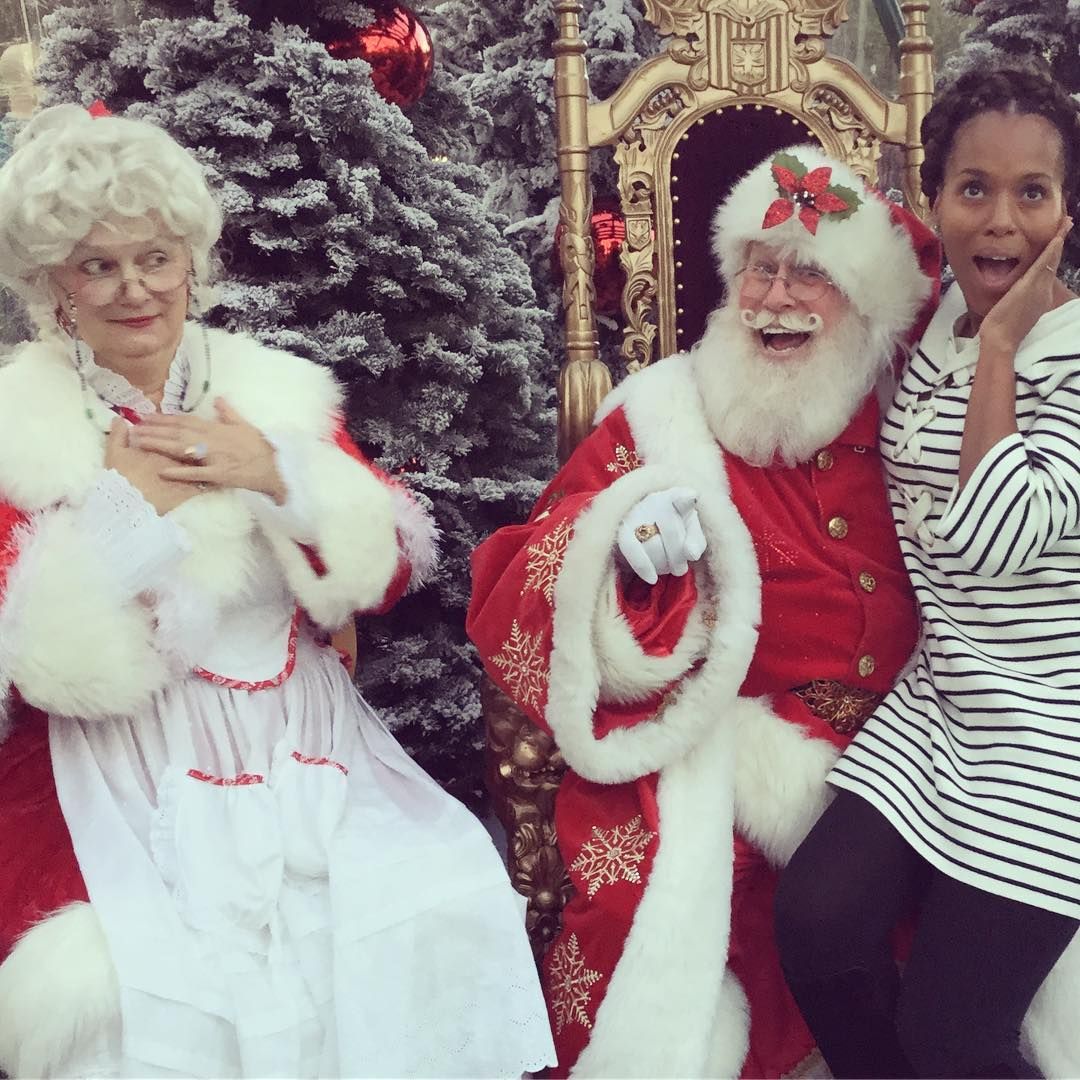 Kerry Washington offers a new take on "Santa Baby."
Photo: @kerrywashington.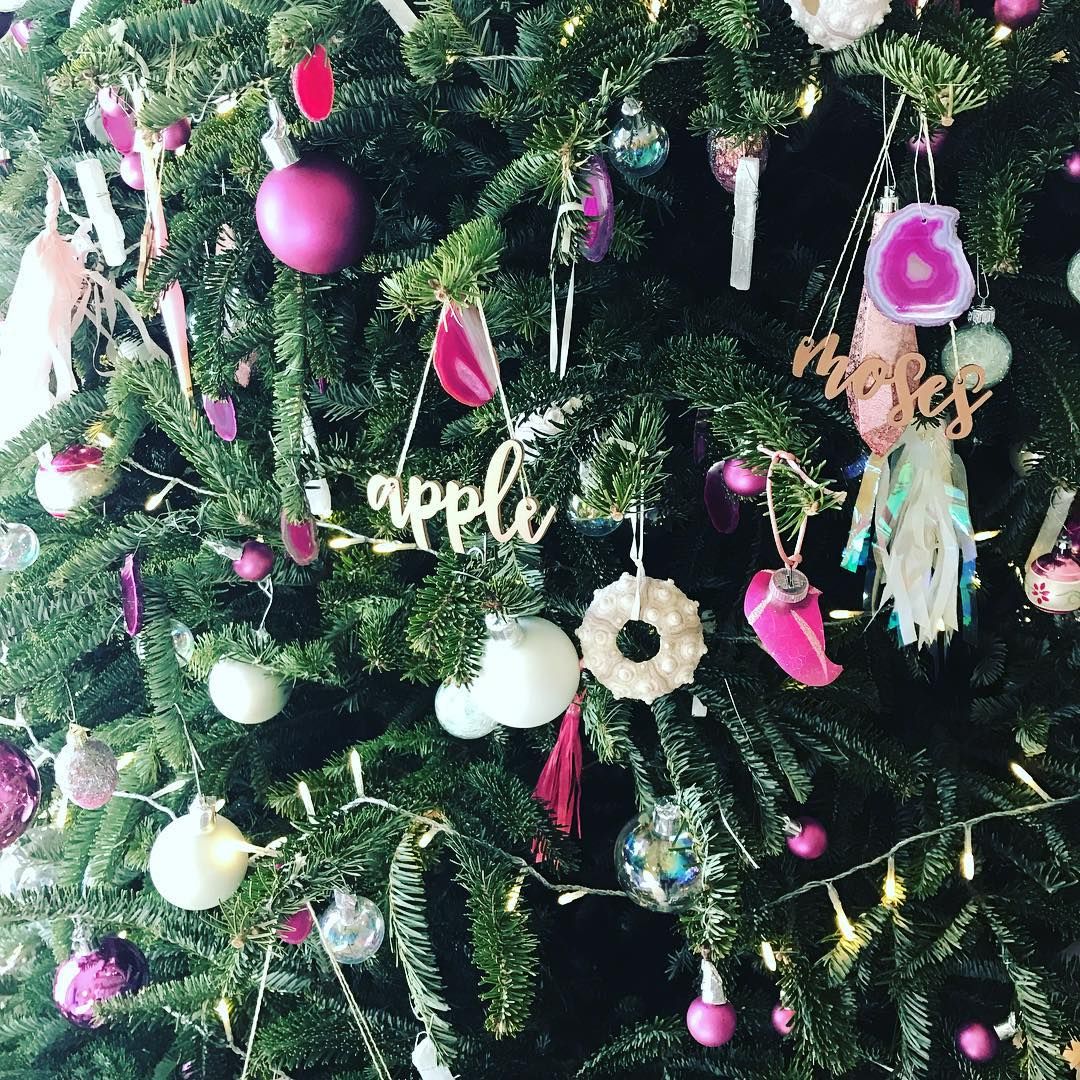 Gwyneth Paltrow showed off her Apple and Moses ornaments on the tree.
Photo: @gwynethpaltrow.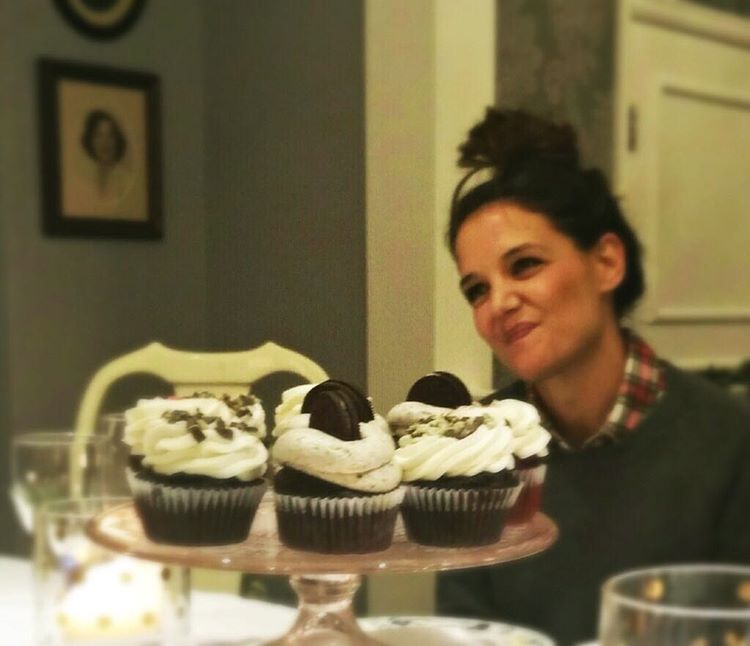 Katie Holmes celebrates the season with some fantastic looking cupcakes.
Photo: @katieholmes212.
Click HERE to read more..
You can publish this article on your website as long as you provide a link back to this page.