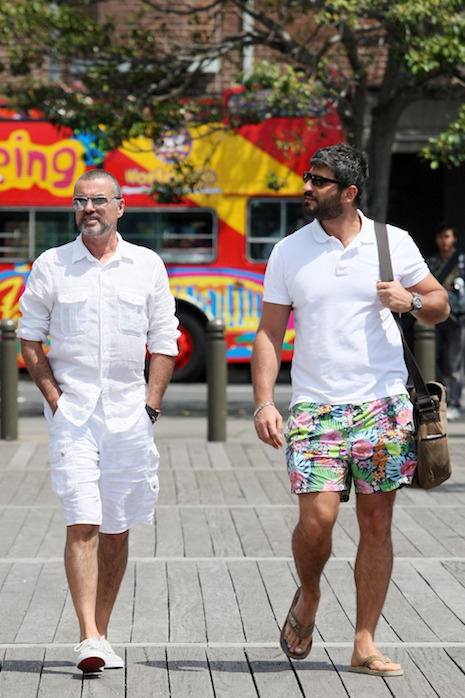 He had a rollicking career that lasted for decades and millions of adoring fans, but was George Michael ever really happy? His life seemed to go downhill starting in 1998 when he was arrested for lewd conduct in that Beverly Hills public restroom. THAT bounced him out of the closet in a hurry. The following years were a blur of arrests, drug and sex scandals . He was involved in half a dozen driving incidents – mostly DUI. (Imagine finding a celebrity asleep behind the wheel of his car on the side of the road? And that happened more than once!) Anxiety and depression seemed to fuel his self -medication. Rehab didn't work for him and he couldn't help himself. So sad. His music made everyone else happy.
(Above, George and his last boyfriend, hairdresser Fadi Fawaz, on vacation in Australia in 2012)
Click HERE to read more.



Loading ...