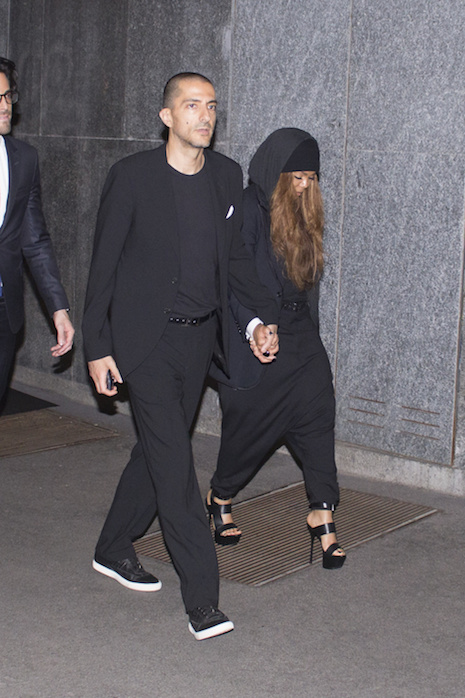 It's fortunate that Janet Jackson's baby turned out to be a boy. Her Qatari businessman husband Wissam Al Mana, 42, is happy to have a son named Eissa, to follow in his footsteps, while a girl would have had a decidedly inferior life. Qatar is second only to Saudi Arabia in their disgraceful treatment of women. If Janet had a little girl, the child would attend an all girls school, clad head to toe in a black shroud, and wouldn't dare speak to a male. No parties or socialization with boys at all. Jobs are limited to dreary low-level government jobs, separate from men. Marriage is arranged. Who would want to bring a daughter into THAT world?
Photo Credit: Pacific Coast News
Click HERE to read more.



Loading ...