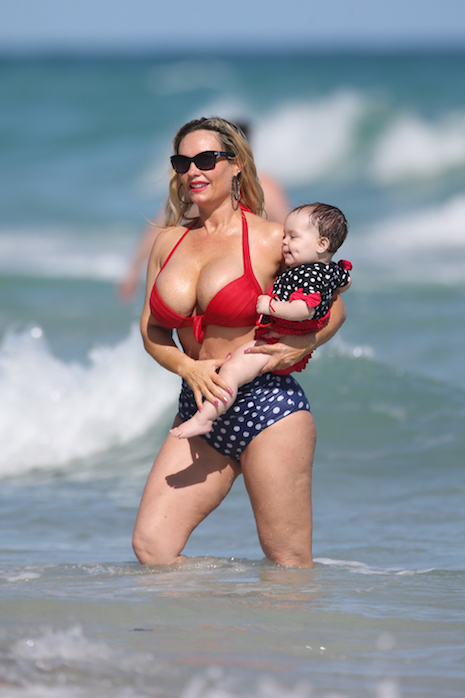 Coco Austin, 37, attracted more than a few glances as she frolicked on the beach in Miami with her 14 month old baby Chanel in matching swimwear. Her husband Ice-T, 58, has a very steady job – he's been on Law & Order for seventeen years! We can hardly remember back when he was a rapper. Little Chanel inherited one thing from her daddy – dimples! Ice-T rarely smiles so you don't see them often. Ice joined he family later on the beach and as usual, he wore black from head to toe.
Photo Credit: Pacific Coast News
Click HERE to read more.



Loading ...