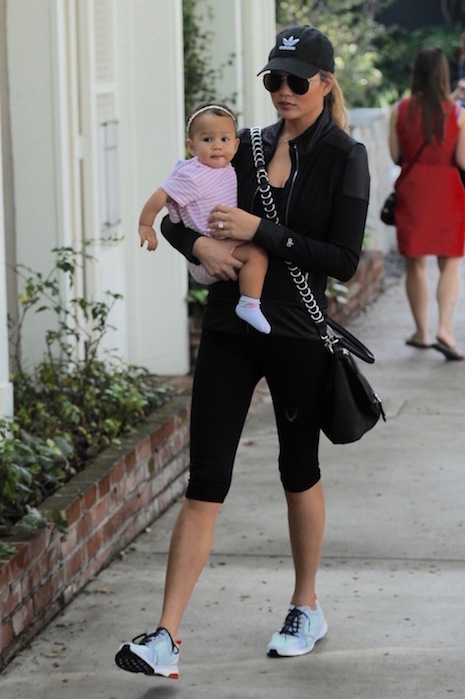 If Chrissy Teigen and John Legend's baby Luna grows up to be HALF as cute as she is now, she'll be a KNOCKOUT. Born in April, Luna appears to have gotten all the best genes from her father AND mother and it WORKS. Chrissy admitted Luna was born via in vitro fertilization and they CHOSE to have a girl. Now Chrissy can hardly WAIT to have a BOY. John plans to take the whole family on his Darkness and Light tour for the first time starting in May.
Photo Credit: Pacific Coast News
Click HERE to read more.



Loading ...