Kim Kardashian has finally shared her side of the story.
As promised, and teased extensivel y, the reality star opened up about being robbed at gunpoint during last night's episode of Keeping Up With the Kardashians. Kardashian was in Paris last October when armed robbers burst into her hotel room, bound and gagged her, and ran off with an estimated $11 million worth of jewelry. In January, French police arrested and indicted several suspects.
KUWTK showed her describing the ordeal to her sisters Kourtney, who was in Paris with her, and Khloé. She first shared how her social media activity may have aided the robbers.
"What I think happened now after thinking about it so much is that there was probably a group of guys that were following us the entire trip," she told viewers. "I was Snapchatting that I was home and everyone was going to out, so I think they knew Pascal [Duvier, her bodyguard on the trip] was out with Kourtney and that I was there by myself.
"They had this window of opportunity and just went for it," she added.
She then related how armed men dressed as police officers entered her room with the concierge, who was handcuffed. The concierge, who acted as an interpreter between her and the robbers, told her to give the men her ring. She realized then that she was in grave danger.
"I was looking at the gun, looking down back at the stairs," she said. "I have a split second in my mind to make this quick decision. Am I going to run down the stairs and either be shot in the back — it makes me so upset to think about it — but either they're going to shoot me in the back or if I make it and they don't, if the elevator doesn't open in time or the stairs are locked, then I'm fucked! There's no way out."
Kardashian said she pleaded with the men to not harm her.
"'I have babies,'" the mother of two recalled telling the concierge. "'Please, they can't understand me, but tell them I have babies at home. Please, I have a family. Let me live!'"
Kardashian also feared she would be sexually assaulted and killed during the robbery.
"And then, [one robber] grabs my legs and I wasn't, you know, I had no clothes on under," she said. "He pulled me toward him at the front of the bed and I thought, 'Okay, this is the moment they're going to rape me. I fully mentally prepped myself — and then he didn't."
At one point the man who duct-taped her held a gun to her head.
"I just knew that was the moment," she said. "They're just totally going to shoot me in the head. I just prayed that Kourtney's going to have a normal life after she sees my dead body on the bed."
Despite fearing that she wasn't going to "make it," Kardashian was left physically unharmed by the robbers, who fled with her jewelry.
Click HERE to read more from Refinery29.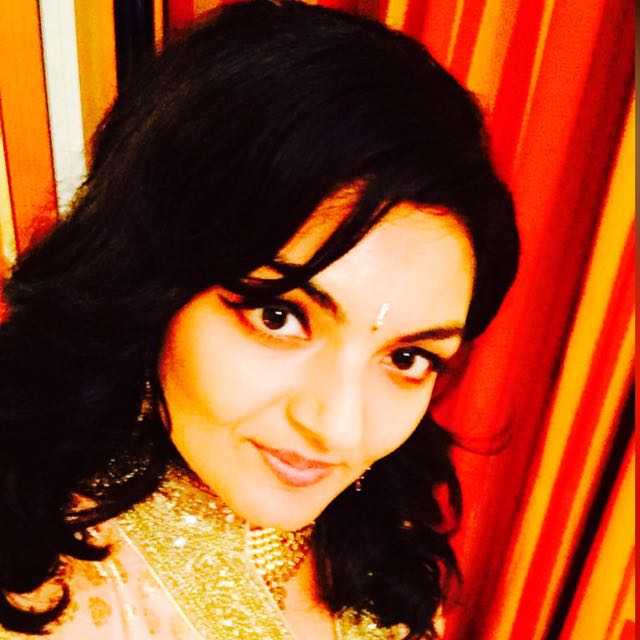 Vote for Shikha Dhingra For Mrs South Asia Canada 2017 by liking her Facebook page.


Loading ...