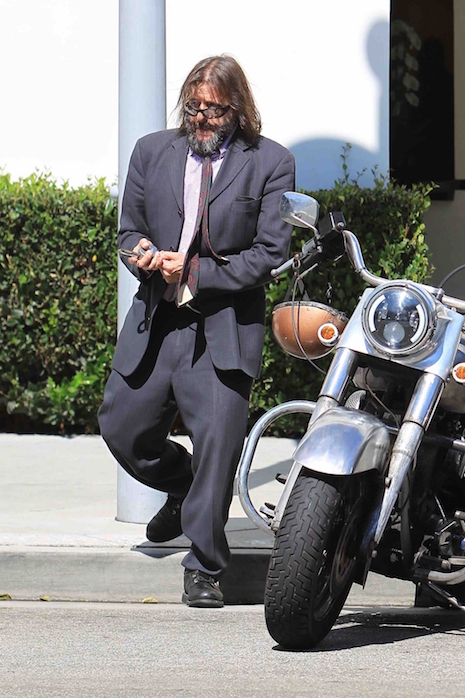 Breakfast Club star Judd Nelson's life remains a mystery. He turned up in Beverly Hills today riding his motorcycle in a suit- so we assume he was on his way to a business meeting or audition. With that crazy hair, we would never have recognized him, except for those distinctive nostrils. Nelson, 57, had some boozy, druggy days back in the late 80's and 90's, but according to IMBD he never stopped working. We don't recall ever writing about his love life – he briefly dated a few aspiring actresses but never married or had kids as far as we know. Maybe his fashion sense is working against him.
Photo Credit: AKM-GSI
Click HERE to read more and view the original source of this article.


Loading ...