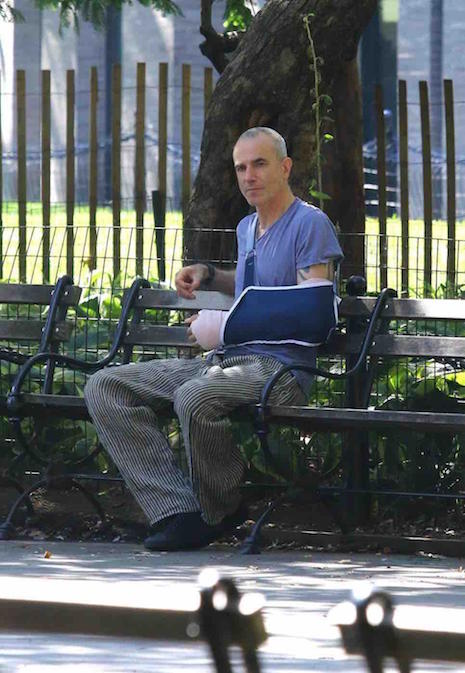 He just announced that he's retired from acting last June, and already Daniel Day-Lewis, 60, is wiling away the afternoon on a park bench in lower Manhattan. His "final" movie, coming out at Christmas, has already been described as brilliant. It's called Phantom Thread and it's the life story of a renowned British fashion couturier, Charles James, who designed clothes for high society and the Royals in the 50's. The Brits are gleefully speculating that Day-Lewis fell in love with the fashion industry while researching the film and he decided to give up acting to design clothes himself. Anything's possible. We do know that he broke his arm in a motorcycle accident (not a sewing machine accident) around a week ago.
Photo Credit: Pacific Coast News
Click HERE to read more and view the original source of this article.


Loading ...