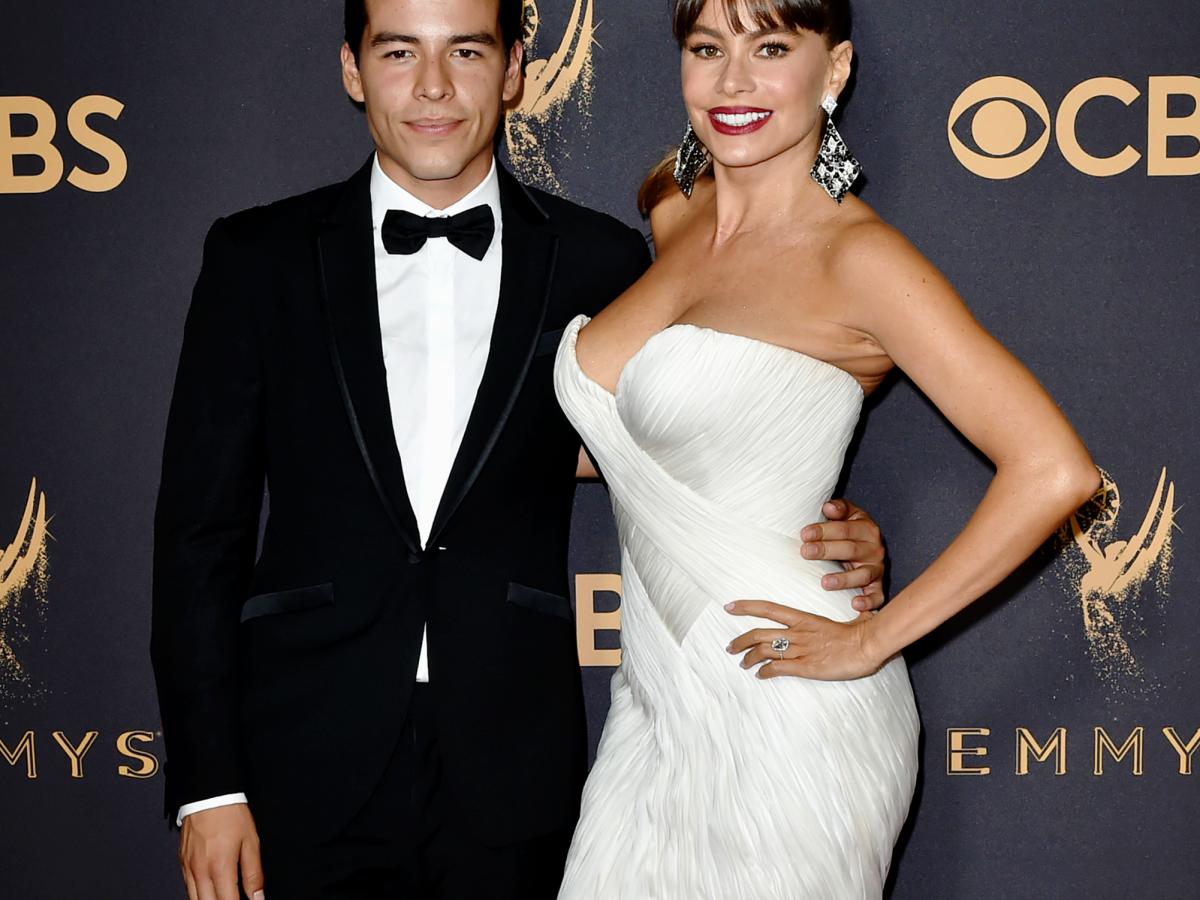 Sofia Vergara is beautiful (she's not just a pretty face, though) — and as it turns out, her son is too. On Sunday, the actress walked the Emmys red carpet with her 25-year-old son Manolo Gonzalez Vergara, a budding model.
Always glad to be her Plan B when Joe is busy making movies. #WheresJessicaLange #Mamacita
A post shared by Manolo Gonzalez Vergara (@manologonzalezvergara) on Sep 17, 2017 at 6:25pm PDT
Manolo took Instagram to share a selfie with the Modern Family star (the show received its eighth straight Outstanding Comedy Series nomination) on the red carpet, writing "I have to squint so she doesn't have to." He captioned another photo of the two of them, "Always glad to be her Plan B when Joe is busy making movies." For the record, "Joe" is Sofia's husband Joe Manganiello, who's currently filming in New York. He also posed with Jane Fonda, Dolly Parton, and Lily Tomlin (goals!), reminding his 255k Instagram followers that he was having a damn good time.
My co-workers. #WhatAWayToMakeALiving
Sofia's son launched his modeling career last year in December with a Paper magazine spread inspired by Spanish director Pedro Almodóvar's films; he's also starred in a Head & Shoulders commercial with his mom (no word if Manganiello was busy then, too). Manolo is, of course, just the latest in celebrity spawn eyeing a career in fashion, and given the success of names like Kendall Jenner, Hailey Baldwin, and most recently, Kaia Gerber, it seems that his big break is imminent.
Click HERE to read more from Refinery29

Loading ...