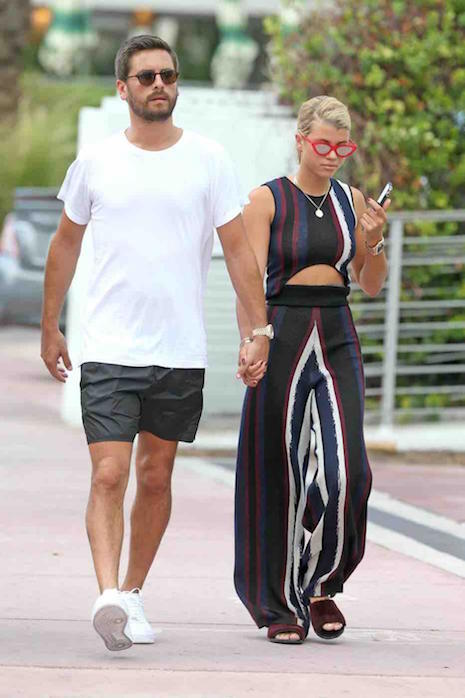 We can only imagine what Lionel Richie is thinking today. It must be harder to swallow than touring with Mariah Carey – his cute 19 year old daughter Sofia has publicly proclaimed her love for pompous and perpetually tanned reality star Scott Disick, 34. Scott's reputation is enormous – GQ calls him "the runt of the Kardashian litter" (he has 3 children with Kourtney) and he's no stranger to alcohol and drug abuse. He supports himself by "partying for a price" – he's paid to show up at nightclubs and look like he's having a good time. Most of the women close to his age are suspicious of him, so Sofia is the perfect choice. Our sympathy to Lionel.
Photo Credit: Pacific Coast News
Click HERE to read more and view the original source of this article.


Loading ...