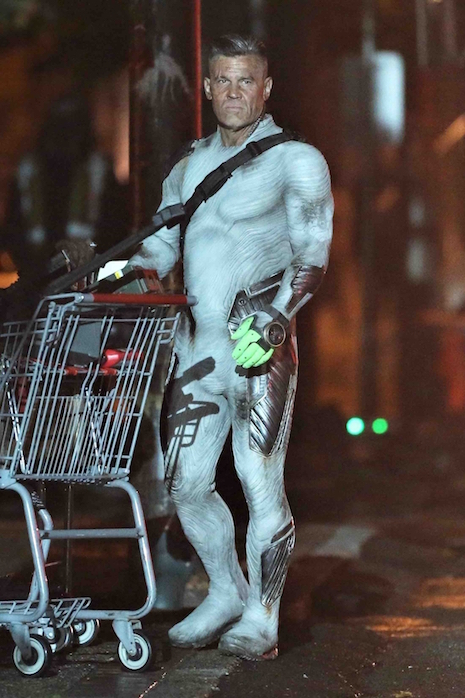 You don't often see a superhero pushing a shopping cart, but Josh Brolin's time traveling mutant character "Cable" from Deadpool 2 couldn't resist the bargains on automatic weapons and ammunition at an Army & Navy store in Vancouver where the movie is filming. It looks like Brolin didn't have to lift a finger in the gym working out to LOOK like a superhero, because his suit has all the muscles built in. These "supersuits" can really enhance an ordinary body.
Photo Credit: AKM-GSI
Click HERE to read more and view the original source of this article.


Loading ...