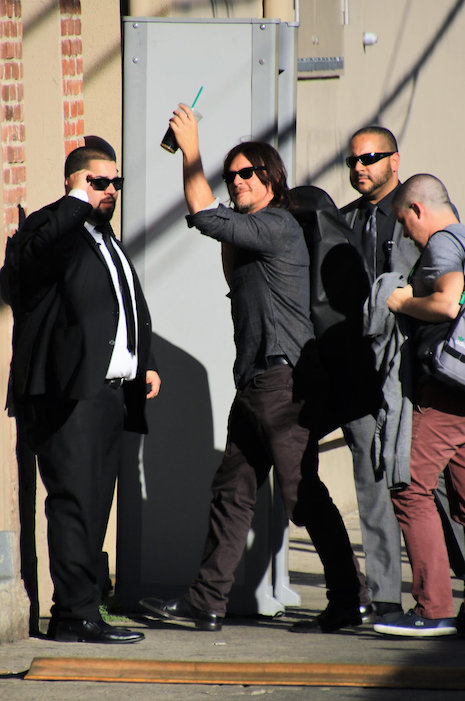 The Walking Dead villain Norman Reedus is pictured here saluting his fans with a cup of coffee as he's walking into the Jimmy Kimmel show. Reedus always looks like a biker who doesn't wash his hair, but he has a sensitive side. He's a sculptor, painter, and photographer, and he has a black cat that he loves and takes everywhere. He keeps his life rather private, but has been seen keeping steady company with Diane Kruger, so he has good taste in women.
Photo Credit: Pacific Coast News
Click HERE to read more and view the original source of this article.


Loading ...