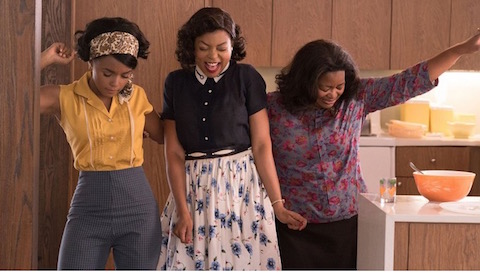 Hidden Figures star Taraji P Henson has impeccable timing – she's producing her own next movie and it's a remake of the 2000 Nancy Meyers comedy What Women Want, that starred Mel Gibson as an obnoxious, entitled guy who could read women's minds and took full advantage. In the new version, What Men Want, Taraji will play a female sports agent struggling in a man's world. When she gets the power to read men's thoughts she easily manages to sign the next NBA superstar and outsmarts the men. What could be more timely in this tumultuous new era of females finally speaking out?
(Above, Taraji P Henson, center, in Hidden Figures)
Click HERE to read more and view the original source of this article.


Loading ...