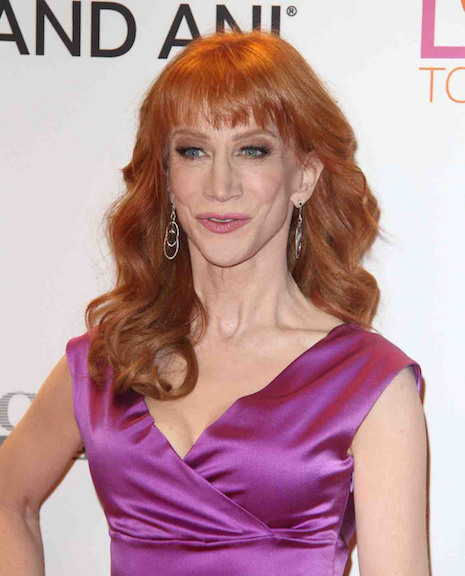 Kathy Griffin's house in the Hollywood Hills has been on the market for awhile, and it finally sold for four and a half million dollars, according to the LA Times. Is she downsizing? Not yet. Kathy bought her current 13,400 sq ft Bel Air mansion last year (before the Trump photo debacle) for nearly 11 million dollars. Yes, this is the house where she has a restraining order against her volatile neighbor. Whether she can afford to KEEP the big house remains to be seen. She's handling her "blackballing" by badmouthing Andy Cohen and TMZ's Harvey Levin, yet she wants to remain a friend to the LGBT community. Actually, her gay fans are the core of her success as a comic, and we predict they WILL help her make a comeback. But whether her comeback is enough to support an 11 million dollar house remains to be seen.
Photo Credit: Pacific Coast News
(Above, Kathy in May – happier times)
Click HERE to read more and view the original source of this article.


Loading ...