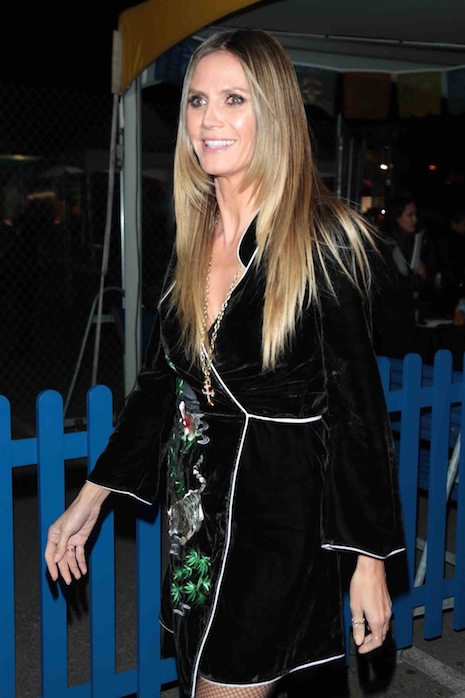 Heidi Klum manages to keep a smile on her face in spite of inevitable problems ahead, due to her close relationship with Harvey Weinstein. It's now common knowledge that Weinstein, who was Executive Producer of Heidi's Lifetime show Project Runway, used his Runway connection to set up "casting meetings" with models. Many of these models have come forward with lurid details about his behavior. It's impossible to imagine that, over the years, Heidi never heard ANY complaints about Weinstein. A SHE KNEW poster of Heidi is a likely follow-up to the posters of Meryl Streep plastered all over Hollywood.
Photo Credit: BACKGRID-USA
Click HERE to read more and view the original source of this article.


Loading ...