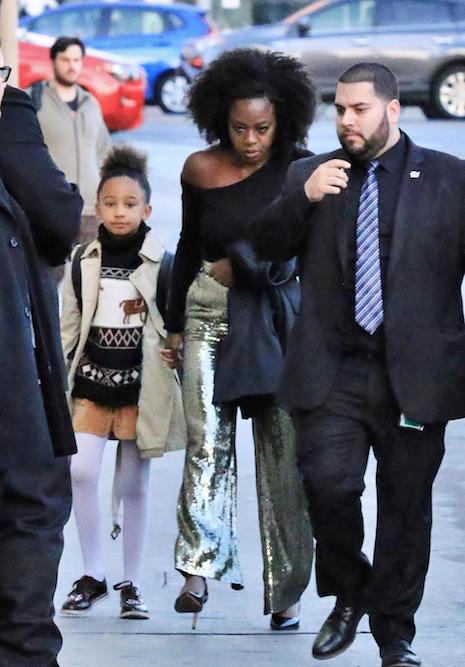 Viola Davis (she's one of our all-time favorites ) brought her adorable little girl, Genesis, 6, along when she appeared on Jimmy Kimmel, Live! Viola grew up in poverty as a child and she wants her daughter to appreciate all she has. Viola NEVER wants Genesis to feel a sense of entitlement, so for starters, she buys her clothes at Target and H&M – Nordstrom Rack on special occasions. But it's hard not to feel special when you mom is an Oscar winner!
Photo Credit: BACKGRID-USA
Click HERE to read more and view the original source of this article.


Loading ...