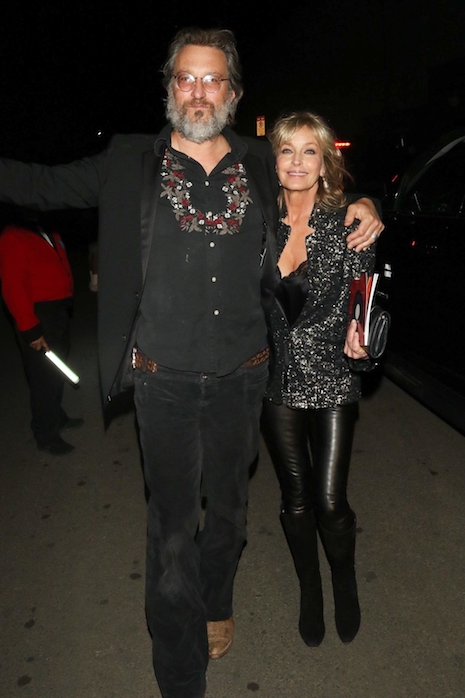 Bo "10" Derek and John "Sex and the City" Corbett have been inseparable (but not married) since they met on a blind date 16 years ago. At the time, the boyish Corbett was playing Carrie's boyfriend on SATC and his fans were disgruntled that he fell for a woman five years older. (Imagine that! Bo is now 61 and John is 56) The petite 80's sex symbol Bo is only 5'3" and John is 6'5" but they were a good match. Funny thing, they were photographed at a recent event and John looks CONSIDERABLY older than Bo – thanks, in part, to that grey beard.
Photo Credit: BACKGRID-USA
Click HERE to read more and view the original source of this article.


Loading ...