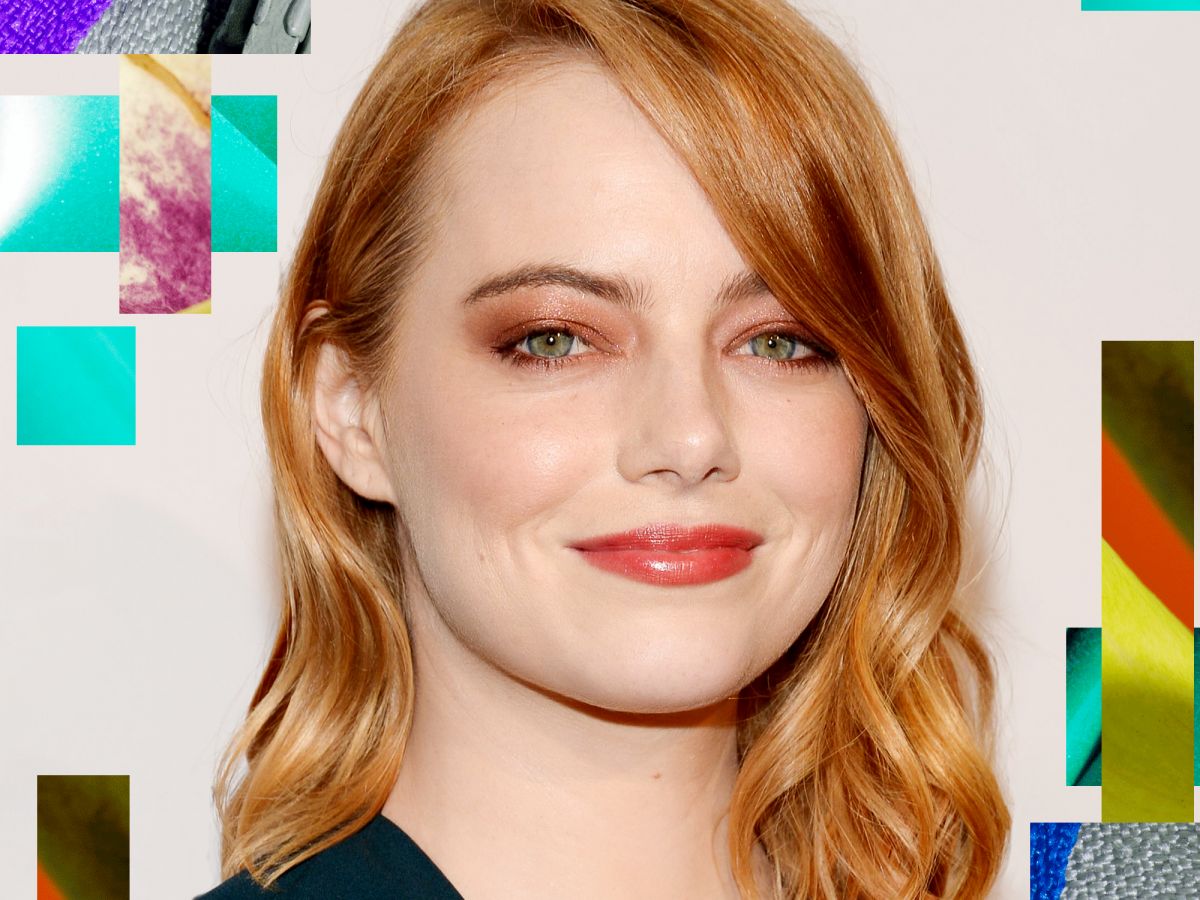 Celebrity hair changes are rarely predictable. Just last year alone, we saw A-list stars go from back-grazing lengths to ear-grazing pixies — and even more ditched their brunette roots for platinum hues. Needless to say, it seems as though hair fatigue has officially hit Hollywood and no one is immune — not Selena Gomez, not Zooey Deschanel, not Emma Watson, and from today's evidence, not Emma Stone.
It's safe to say that even celebrities who are used to switching up their look are still prepared to toss their current style out the window… and Stone is certainly no exception. In fact, Stone's hair has been blonde, brown, and red — often making many changes in just a few months. She's also sported long lengths, trendy lobs, and every iteration of bangs around, but her latest venture could be a first for her — at least in this decade. Enter: the perm.
We have a permanent bond! Some friends get tattoos, well we get perms! We're here to tell you that they are BACK and theyre not your grandmas perm! Especially when you are in the amazing hands of @mararoszak and @bykileyfitz at @mare_salon #curlyisthenewstraight this is the #newwave
A post shared by Rachel Goodwin (@rachelgoodwinmakeup) on Jan 31, 2018 at 1:28pm PST
@mararoszak
and
@bykileyfitz
at
@mare_salon
#curlyisthenewstraight
this is the
#newwave."
As you know, the '80s made a huge comeback in beauty over the past year. Although colorful makeup and Glow- inspired hairstyles made a huge splash on the red carpet, there's one throwback look reserved for the brave — and that's the perm. Since it's not 1985, not many people request a perm at the salon anymore for many reasons, but there are exceptions, like Julianne Hough and Karlie Kloss. But before you freak out, know that Stone's finished look is a lot more like a Blake Lively beach wave than the traditional bouncy (and crunchy) perm. And yet, if that means less dehydrating salt spray, we kind of dig trying it out. Maybe…
Click HERE to read more from Refinery29

Loading ...