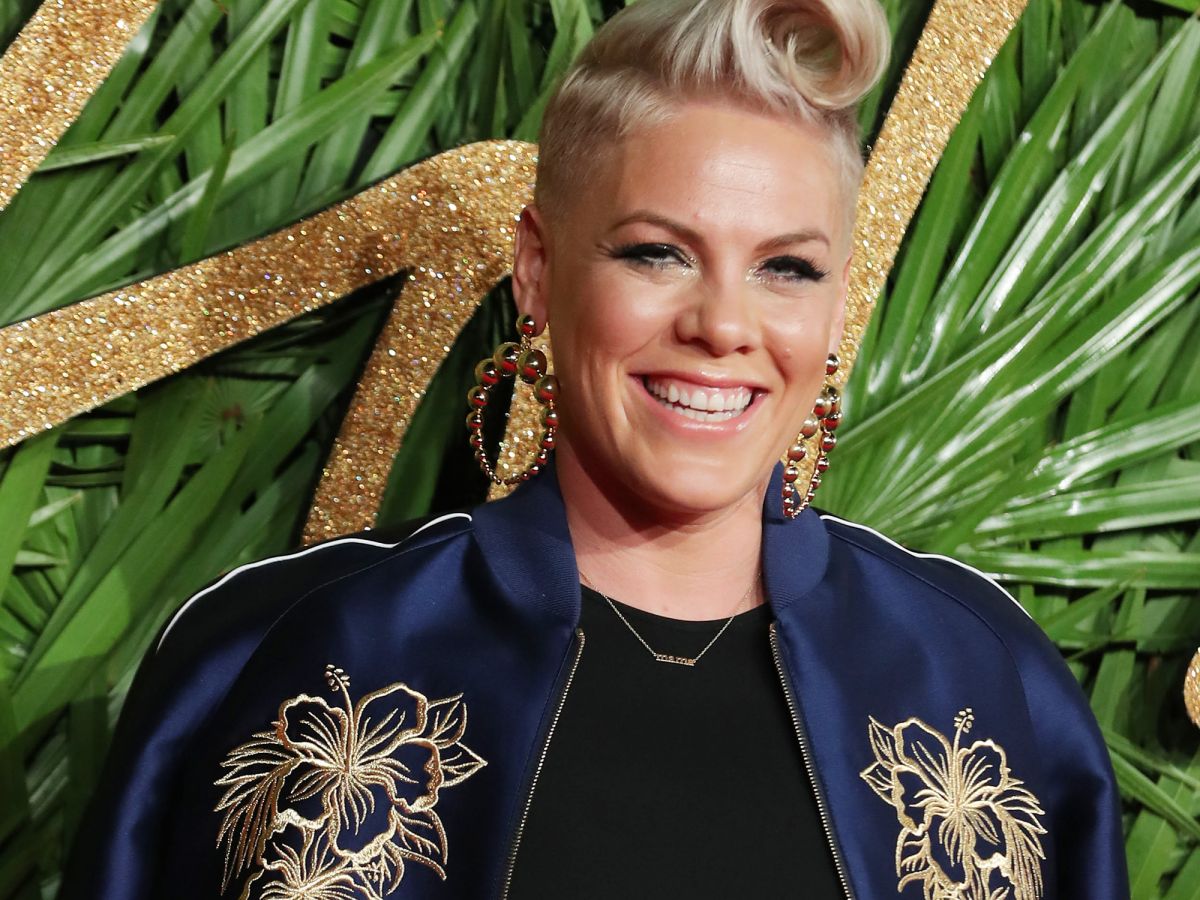 Take it from Ryan (just one name, like Beyoncé), a 6-year-old who made $11 million in one year from doing toy reviews on YouTube: Influencers have to start early these days if they want to make it to the top. And Pink's daughter, Willow, apparently got the memo: The "What About Us" singer, who's currently on tour, shared an adorable video of her baby girl doing a makeup look that could make the most seasoned pro drop their fan brush.
A post shared by P!NK (@pink) on Mar 20, 2018 at 9:24pm PDT
"My little girl and her first makeup tutorial #backstage #rockstarintraining #likemamalikedaughter," Pink captioned the clip, which begins with Willow filling in her lips with a bright pink crayon. And then applying blush to the apples of her cheeks. Then comes the blue shadow and glitter underneath her eyes. And the dark eyebrow pencil, too. It's a lot of look, but the color selection and graphic shapes are very rock-star chic — one commenter was even reminded of Jem and the Holograms — and with a little more practice, Willow could very well have her own empire a few years from now.
A post shared by P!NK (@pink) on Mar 10, 2018 at 5:32pm PST
The Instagram is adorable, but it's also a touching reminder of how Pink (who's also mom to 14-month-old son Jameson) lets her daughter define her own beauty rules at home — and that's a lesson we can all learn from. During her Video Vanguard Award
acceptance speech
at the 2017 MTV Video Music Awards, the musician recalled a time when Willow called herself ugly.
A post shared by P!NK (@pink) on Mar 8, 2018 at 11:28am PST
"She was like, 'Yeah, I look like a boy with long hair.' And my brain went to, 'Oh my god, you're six. Why? Where is this coming from? Who said this?'" Pink revealed. "I went home and I made a Powerpoint presentation for her. And in that presentation were androgynous rockstars and artists that live their truth… wave their flag and inspire the rest of us. And these are artists like Michael Jackson, and David Bowie, and Freddie Mercury, and Annie Lennox, and Prince, and Janis Joplin, and George Michael, Elton John, so many artists — her eyes glazed over."
Even though Willow may not have gotten the point then and there, Pink brought it home with this message: She's not growing out her hair or changing her body for anyone. "We take the gravel and the shell and we make a pearl. And we help other people to change so that they can see more kinds of beauty," Pink told Willow. Judging from that Insta, maybe Willow was paying closer attention than her mom thought.
Click HERE to read more from Refinery29



Loading ...