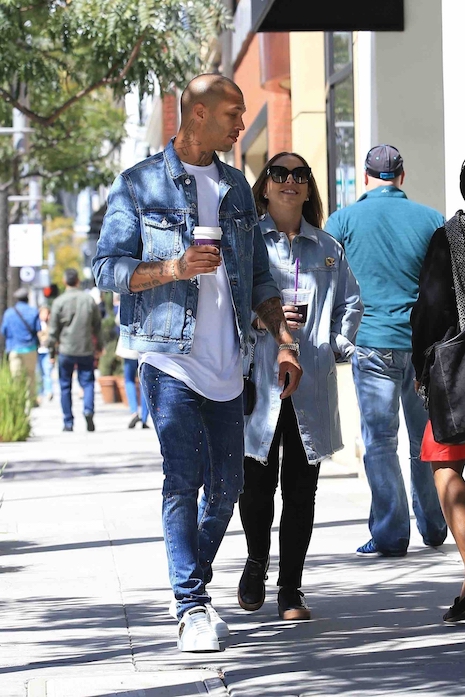 We thought Hot Felon Jeremy Meeks, 34, was lucky to get a new wardrobe when his girlfriend Chloe Green got him a modeling job at her billionaire father's Top Man company. But this romance is obviously more than just a rich girl's fling. Chloe, 27, is SO smitten that she is now expecting Jeremy's child. Her parents have resigned themselves to Jeremy's extended presence in their lives. How lucky can a guy get? They'll be moving in together and will probably continue shopping, traveling, and doing whatever strikes them as fun. In the end we think Jeremy's son with his first wife – and maybe even his ex-wife, will somehow benefit from his good fortune.
Photo Credit: BACKGRID-USA
Click HERE to read more and view the original source of this article.


Loading ...