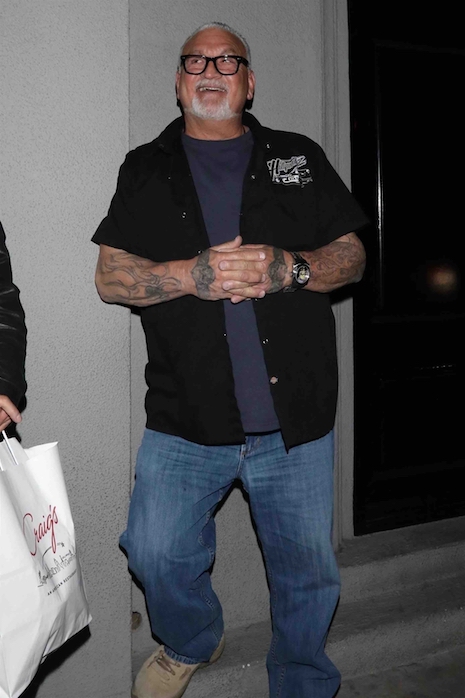 You never know who you're going to be sitting next to at Craig's restaurant. Joey Buttafuoco was part of one of the biggest tabloid scandals of the 90's. This auto body shop owner had an affair with a sixteen year old, Amy Fisher, dubbed the "Long Island Lolita." Teenage Amy got a gun and shot Joey's wife Mary Jo in the face. Their sordid story unraveled in newspapers and TV talk shows, and they all became household names. Joey got four months for statutory rape. Amy went to prison for seven years, and when she got out she became a pornstar. Mary Jo survived to do many TV appearances and wrote a book. She divorced Joey in 2002. Joey was later arrested for insurance fraud, and now he's eating at Craig's.
Photo Credit: BACKGRID-USA
Click HERE to read more and view the original source of this article.


Loading ...