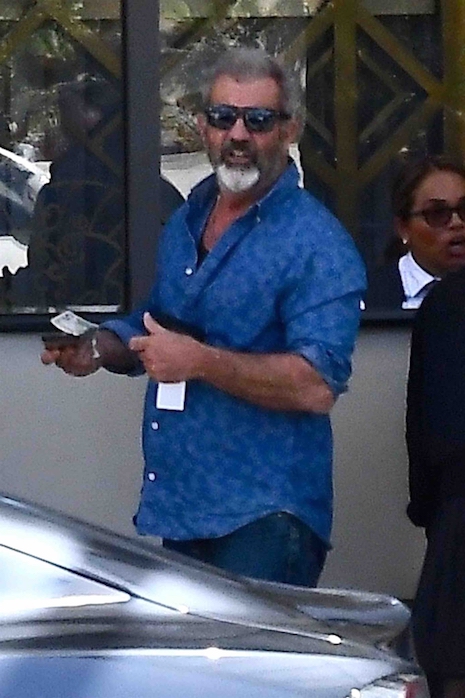 Apparently Mel Gibson is having a lot of success with the "friendly Schnauzer" look he has been sporting since his comeback. Maybe he's afraid to shave the beard off because he's definitely been lucky. First, his Oscar–nominated Hacksaw Ridge made money, and brought him back into Hollywood's good graces. Recently he's been very secretive about his successful Passion of the Christ follow-up currently in preparation. All anyone knows is that Jim Caviezel is playing Jesus again and Mel's lips are sealed. We think Mel should stick to directing because his appearance in any movie is now a distraction -we can't forget "sugar tits".
Photo Credit: BACKGRID-USA
Click HERE to read more and view the original source of this article.


Loading ...