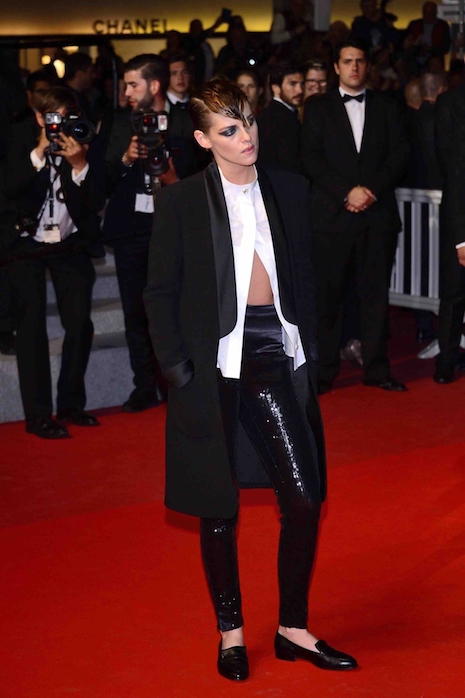 It's not about the hair- it's about her FEET! Kristen Stewart, who always seems so disinterested in everything, surprised us by stepping up to the plate for women's rights in Cannes! Back in 2015 women were appalled when they were BANNED from the red carpet for WEARING FLAT SHOES! The incident made the whole festival look archaic and insulting to women. This year Kristen tested the waters and went barefoot and carried her shoes on one carpet and last night she defiantly WORE FLAT SHOES. She said "If men don't have to wear heels, why should WE? She wants equal rights. Nobody asked her to leave.
Photo Credit: BACKGRID-USA
Click HERE to read more and view the original source of this article.


Loading ...