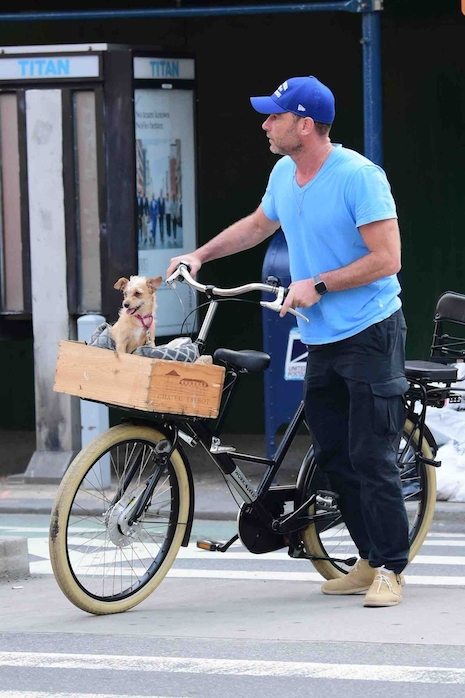 Obviously 6'3" Liev Schreiber doesn't fancy himself to be a tough guy like his Donovan character. When his dog Woodrow was a small puppy, Liev carried him around in a pouch strapped across his chest. Now the pooch has a wooden box with a comfy little bed for their bike rides together in New York. It ALMOST makes up for the fact that since his split from Naomi Watts, Liev, 50, has been dating a former Miss South Dakota, Taylor Niesen, 26. Almost.
Photo Credit: BACKGRID-USA
Click HERE to read more and view the original source of this article.


Loading ...