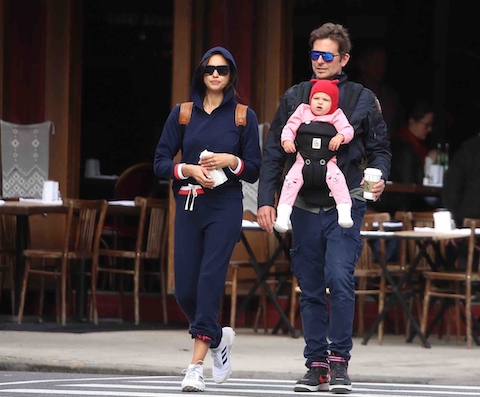 There's no doubt that Bradley Cooper, 43, is an adoring daddy to his little girl Lea – whenever the family is seen on the street in New York, Bradley is the one carrying Lea – in a pouch. His model wife Irina Shayk, 32, seems perfectly happy with the situation. Actually Lea is 16 months old and she's BIG and looks ready to start walking on her own. Bradley's film with Lady Gaga, A Star is Born, (he wrote script, directed, and starred) is coming out in October and it's already getting high praise.
Photo Credit: BACKGRID-USA
Click HERE to read more and view the original source of this article.


Loading ...