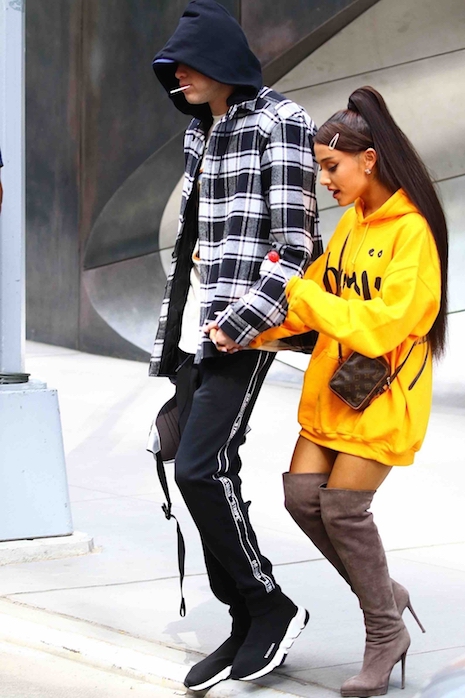 How totally unexpected was the idea of SNL's goofy guy Pete Davidson and pampered princess Ariana Grande getting together? (actually we have more respect for Ariana now!) HE was dating the brainy daughter of Larry David and SHE was dating substance abusing rapper Mac Miller, but they both abruptly broke off their relationships to grab each other. AND they are engaged a MONTH later! As if that weren't enough, they moved in together – into an architecturally sensational to-die-for luxury building designed Zaha Hadid! ENVY! We're betting they RENT the 16 million dollar, 4000 sq ft apartment – but WHAT NEXT?
Above , Ariana and Pete nonchalantly exit their amazing building licking lollipops
Photo Credit: BACKGRID-USA
Click HERE to read more and view the original source of this article.


Loading ...