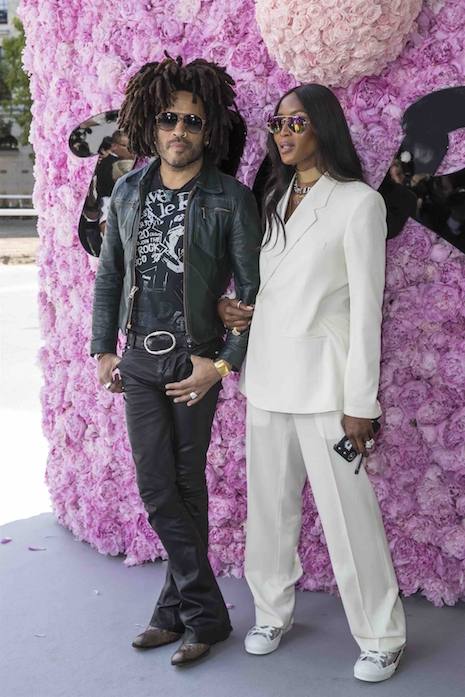 Lenny "snake hips" Kravitz knows how to have a good time AND drum up business for his current European tour at the same time. He arranged his schedule so he could attend the Dior show at Men's Fashion Week in Paris and he came with Naomi Campbell, knowing those "romance" rumors would start up again. Every time he and Naomi step out together the speculation begins, and both seem to enjoy the resulting attention. Actually they are just friends, and have been for decades.
Photo Credit: BACKGRID-USA
Click HERE to read more and view the original source of this article.


Loading ...