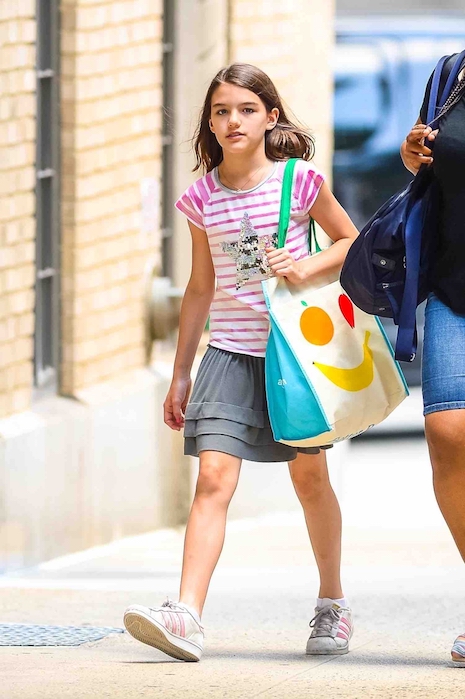 Suri Cruise is 12 now and she's growing up to be a cute and happy pre-teen. As far as anyone knows, (and there are plenty of watchers) Tom Cruise has not seen Suri since she was seven years old because Scientology wants him to "disconnect." Recently Star magazine claimed that Tom is planning a reunion, which might or might not happen – we doubt that they have any inside information. Tabloids are free to write anything they want about celebrities as long as it isn't litigious or career damaging. Since Tom has obviously chosen Scientology over his own daughter, a reunion might not be such a good thing, anyway.
Photo Credit: BACKGRID-USA
Click HERE to read more and view the original source of this article.


Loading ...