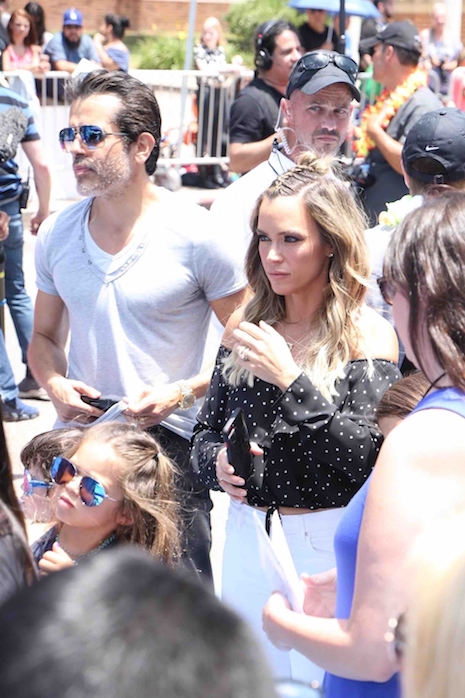 Beverly Hills Housewife Teddi Jo Mellencamp, 37, (yes, she's John Mellencamp's daughter) is a bit more interesting than most of her costars. When she was younger she was a competitive equestrian (like Bruce Springsteen's daughter.) But when she married businessman Edwin Arroyave, she had two children and gained around 80 pounds. After working out like crazy to lose the weight, she had an epiphany and realized she wasn't really holding HERSELF accountable for her lack of success. When she changed her mindset, she triumphed. Sharing her accomplishment with friends turned into a bigtime business – she's now a successful Accountability Coach with hundreds of clients.
Above, Teddi and Edwin and kids at the premier of Hotel Translyvania 3: Summer Vacation
Click HERE to read more and view the original source of this article.


Loading ...