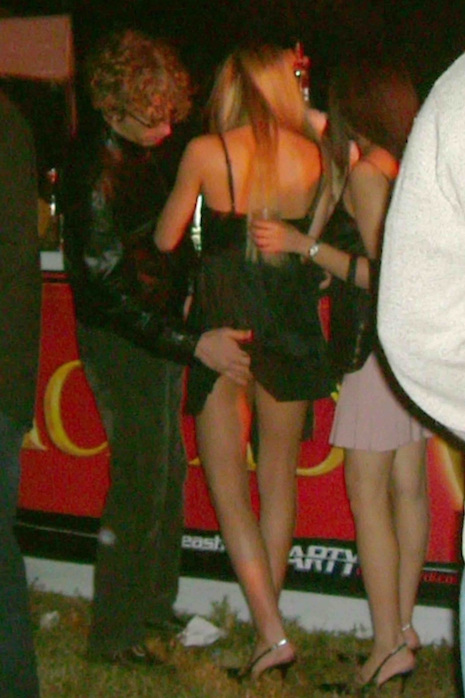 On a slow news day (before a holiday) you can always count on Andy Dick doing SOMETHING obnoxious. Yet another woman has come forward to accuse Andy of groping her on the street in April. Andy has been arrested and sued several times in the past for kissing, licking, and groping strangers. The funny thing is, he doesn't limit his fondling to women – men are frequently his targets also, but they usually smack him instead of calling the cops. Dick claimed he gave up his nasty habits in light of #MeToo, but apparently he slipped.
Above, Andy groping at party
Photo Credit: BACKGRID-USA
Click HERE to read more and view the original source of this article.


Loading ...