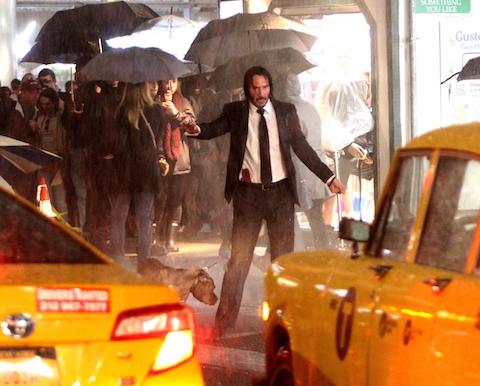 How's this for an unrealistic scene in a movie:
Keanu Reeves'
hit man character in
John Wick 3
and his pitbull attempt to hail a cab at night in the pouring rain at Times Square and they actually GET one! New Yorkers will get a laugh out of that – and who calls cabs these days when Lyft and Uber cars are so much cleaner? We have to give credit to Keanu- he's been filming soaking wet – and doing stunts – at night in NYC for a lot of days in a row, but he's still nice and approachable on the set. Reeves seems like such a decent guy, we'd be SHOCKED if anyone accused him of inappropriate behavior.
Photo Credit: Pacific Coast News
Click HERE to read more and view the original source of this article.


Loading ...