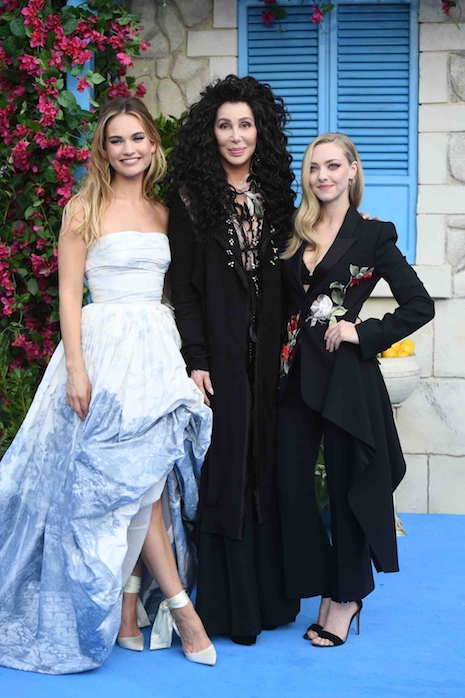 Mamma Mia: Here We Go Again had an impressive premier in London with all the stars – old and new. The crowd gave Cher a particularly loud ovation- she plays Meryl Streep's mother in the film – and she's only three years older in real life! (Back in the day, Meryl and Cher costarred in Silkwood.) This follow-up of the original 2008 movie goes back in time with Downton Abbey's Lily James playing Meryl Streep's character as a young girl. Cher confessed she was afraid her voice was all wrong to sing Abba songs, but it all worked out, and she pulled on her best Goth look for the opening night.
Above, Lily James, Cher, and Amanda Seyfried
Photo Credit: BACKGRID-USA
Click HERE to read more and view the original source of this article.


Loading ...