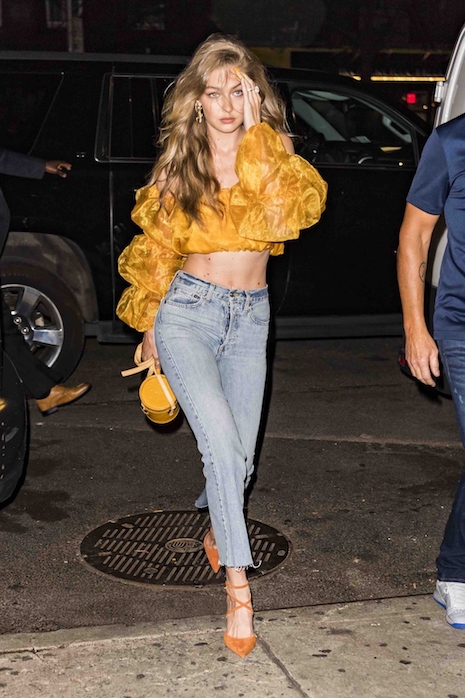 Wouldn't everyone LOVE to look like THIS when they leave home for a night on the town in NYC? GiGi Hadid is drop dead gorgeous as she crosses the street while being carefully watched by the security guy next to her in the blue shirt. GiGi was always the sociable one when she and Zayn Malik first started dating – they split for four months and are back together again. Now she goes out on her own to events in the city and sees all her friends, but she always ends up at Zayn's apartment at the end of the night. So they're both happy.
Photo Credit: BACKGRID-USA
Click HERE to read more and view the original source of this article.


Loading ...