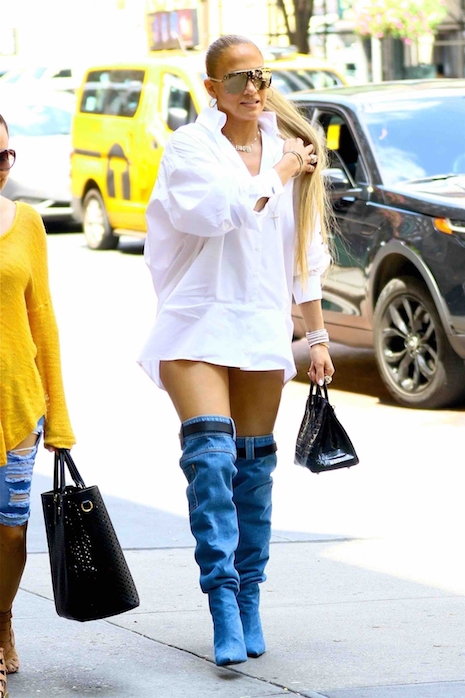 Look closely – it's a fashion optical illusion – but it is definitely entertaining. Jennifer Lopez's belted denim baggy boots are designed to look like her jeans are falling down (at first glance) especially worn just with a white shirt. Jennifer put the outfit together perfectly and we like her sense of humor. We can't forget to credit Ariana Grande for putting the "no-pants" look on the map – obviously the inspiration for the "pants falling down" look!
Photo Credit: BACKGRID-USA
Click HERE to read more and view the original source of this article.


Loading ...