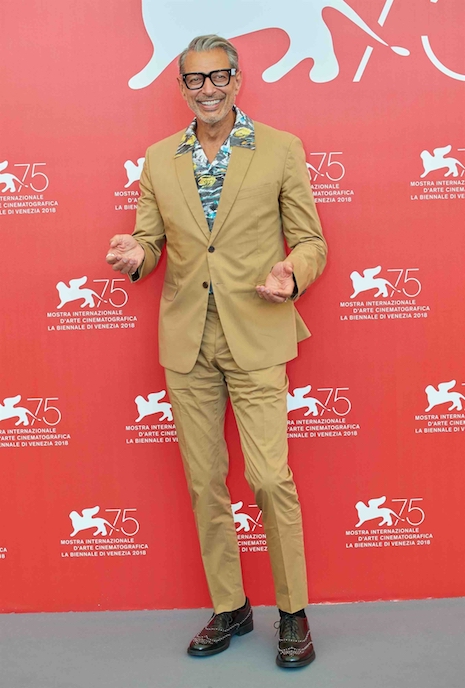 Jeff Goldblum turned up at The Venice Film Festival looking quite spiffy (we love men who have style and make an effort) and he's starring in a new movie with what sounds like the perfect role for him. In The Mountain Jeff plays a rather mad and womanizing discredited doctor who specializes in lobotomies (it's the 1950's.) The eccentric doc takes the son of one of his lobotomized female patients on a road trip in the Midwest, resulting in some strange experiences. Sounds like a comedy, but it's actually described as a drama, in spite of Goldblum's quirkiness.
Photo Credit: BACKGRID-USA
Click HERE to read more and view the original source of this article.


Loading ...