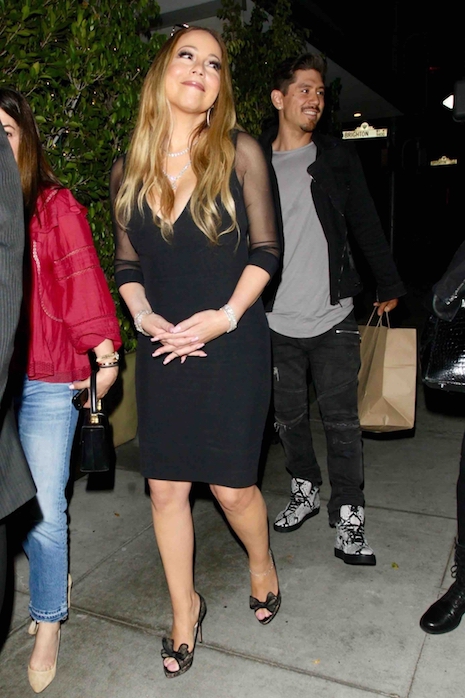 Mariah Carey has been under the radar lately and her disgruntled former manager Stella Bulochnikov might have something to do with it. If you watched Carey's lame reality TV series Mariah's World, you are quite familiar Stella, who produced the show, and worked as Mariah's manager and confidante for three years. Bossy Stella wears more makeup than Mariah, and she was always glued to Mariah's side and involved in every aspect of her life. In other words, she knows EVERYTHING. Stella was outraged when Mariah fired her and she announced plans to file a lawsuit for commissions she claims are owed to her and the suit will spell out many of Mariah's embarrassing secrets including drug abuse, love life, and weird habits. We're guessing a settlement will shut her up, but we'd love to hear all those details!
Photo Credit: BACKGRID-USA
Click HERE to read more and view the original source of this article.


Loading ...