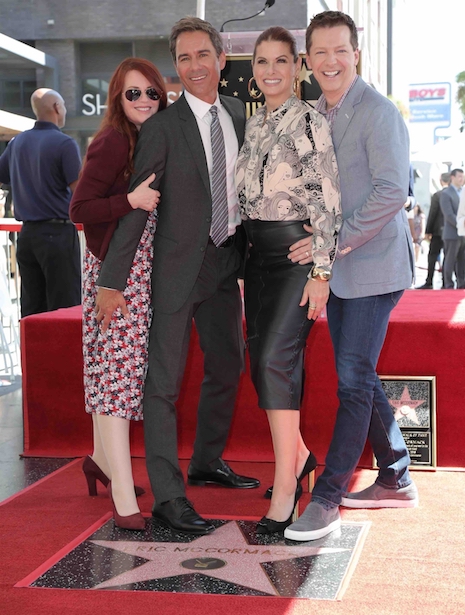 Sometimes you're really HAPPY to see someone get a star on the Walk of Fame and that is the case with Will & Grace star Eric McCormack. He seems to be a truly nice guy and we've never heard a negative word about him. And his series has always been so relatable and a favorite of ours. The brains behind this always timely series, Max Mutchnick, was also at the ceremony today. Eric announced that he will be grateful to the LGBTQ community "for the rest of my life" for accepting him in the role. Michael Douglas, who played a gay detective (Will's love interest) on the show said "Dating Will is the gayest thing I have ever done – and I played Liberace!"
Above: Megan Mullally, Eric McCormack, Debra Messing, and Sean Hayes.
Click HERE to read more and view the original source of this article.


Loading ...