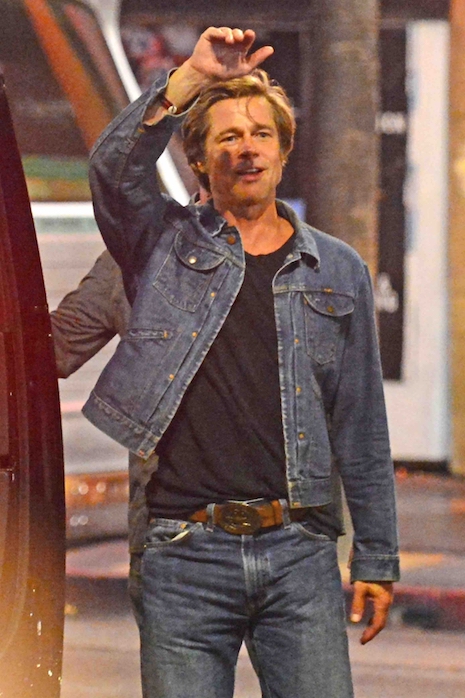 For some unknown reason, Brad Pitt is not getting the recognition he deserves for being one of the FEW people (and perhaps the ONLY MAN) who confronted Harvey Weinstein for his aggressive sexual behavior. This is a BIG DEAL and it clearly defines Brad's character. Brad approached Weinstein in a public place and called him out for making a pass at Brad's then-girlfriend Gwyneth Paltrow and warned him NEVER to do it again. Of the hundreds of women harassed (and far worse) by Harvey Weinstein – is Brad the ONLY decent man who spoke up and courageously addressed Weinstein's abysmal behavior? None of those other agents, managers, or boyfriends said A WORD? And remember, Brad spoke out BEFORE Harvey's downfall loosened everyone's lips! Sorry Angelina, but Brad Pitt is a real life hero!
Photo Credit: BACKGRID-USA
Click HERE to read more and view the original source of this article.


Loading ...