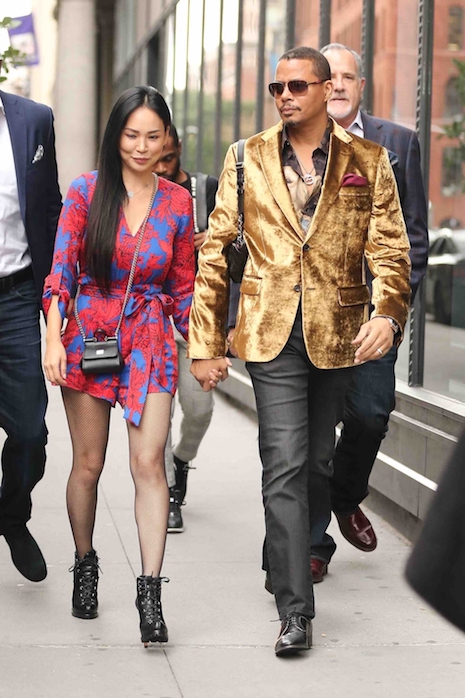 Under Terrence Howard's flashy gold sport jacket he's wearing a shirt with a large dog's face on it. The smooth-talking Atlanta star is a man of contradictions. One puzzling feature is his educational history, which is unconfirmed, to put it politely. A few years ago he bragged on Jimmy Kimmel Live that he has a PHD in chemical engineering from South Carolina State University. In fact, he spoke at the school's commencement ceremony in 2012, and they presented him with an HONORARY Doctorate of Humane Letters. He never went to that school and SCSU doesn't even OFFER a PHD in chemical engineering.
Above, Terrence and his wife in New York where he's promoting the new season of Atlanta
Photo Credit: BACKGRID-USA
Click HERE to read more and view the original source of this article.


Loading ...