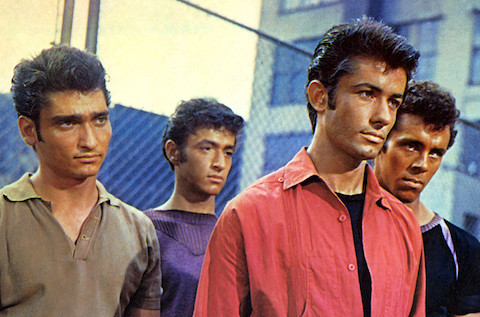 The announcement today that Ansel Elgort has been cast to play Tony in Steven Spielberg's "updated" version of West Side Story, leads to SO MANY questions! In the original West Side Story, the gangs of disaffected youth were cool but not dangerous, except for an occasional rumble. But NOW the gangs like The Latin Kings or Harlem Crips are psychopathic criminals capable of unthinkable violence! Is there any room for a sweet romance? Personally, we fell in love with slick Bernardo in the original film and haven't lost our taste for Latinos. We never forgot him in that purple shirt and black shiny hair at the big dance. Who could play THIS key role? Any suggestions? Is this remake an awful idea?
Photo: George Chakiris as Bernardo and the Sharks
Click HERE to read more from this author.


Loading ...